Alongside the Lightning Cricket Team, we are running an event for girls across Derbyshire to virtually meet some of the Lightning players!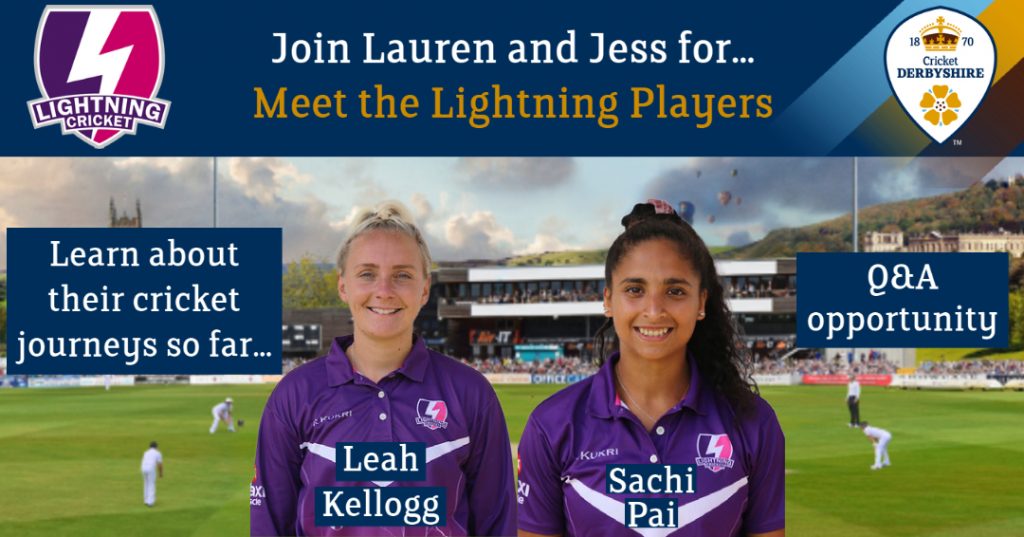 We currently have Lia Kellogg and Sachi Pai attending the event, who are both well-established players within the Lightning set up, have a wealth of cricket knowledge between them and are both currently playing for the Derbyshire Women during their County season this year.
This will be hosted by our very own Lauren Tuffrey and Jess Bakewell, where you will get a chance to get to know more about the players cricketing journeys and take part in a Q&A where you can ask them any questions you might have. The event will be taking place on Thursday 13th May, 6.30-7.30pm via zoom.
To sign up, please follow this link: https://booking.ecb.co.uk/d/5jqtjz
We hope to see you all there!
If you have any questions, please get in touch with Lauren at lauren.tuffrey@dcfcricket.com or 07578947568
Share this post