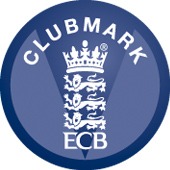 Clubs may have seen or heard that Sport England have decided to withdraw from their own generic Clubmark scheme and to remove the licences they hold with the larger NGB's such as the ECB. The effect of this is that for 2020 there will be no full re-accreditations or annual health checks during 2020.
The ECB use 2020 to review the current Clubmark process and consult with clubs and counties to ensure the scheme provides a solid base for clubs to grow, whilst recognising the time pressures which we know exist for volunteers within the game. The intention is to launch an updated accreditation scheme in 2021. The online portal will remain open for 2020 for clubs to review previous submissions, saved documents. The resources section will continue to provide access to the help guides and templates.
To ensure clubs are providing safe environments for children to enjoy the game ECB will be introducing central safeguarding checks across all Clubmark accredited clubs. In order to retain accreditation clubs will need to demonstrate they are meeting the required standards. Further information on the process will follow in the new year. Advice to clubs is that they should continue to review their position with regards to DBS and safeguarding training.
Please send any questions to clubmark@ecb.co.uk