Wicketz is a free community cricket programme, funded by The Lords Taverners.
Wicketz is aimed at young people, 8-19, from disadvantaged communities, providing them with a safe space to play cricket and learn life skills.
By establishing a sustainable community cricket hub we provide year-round weekly cricket sessions with a focus on breaking down barriers.
What Impact Does Wicketz Have?
See the video below from The Lords Taverners to see the impact that the Wicketz programme is having across the Country:
What's Happening in Derbyshire?
The Derbyshire Cricket Foundation are creating a hub at The Bemrose School in Derby which will take place on Fridays.
If interested in participating, then you can sign up via the QR code on the below flier or alternatively by clicking the link HERE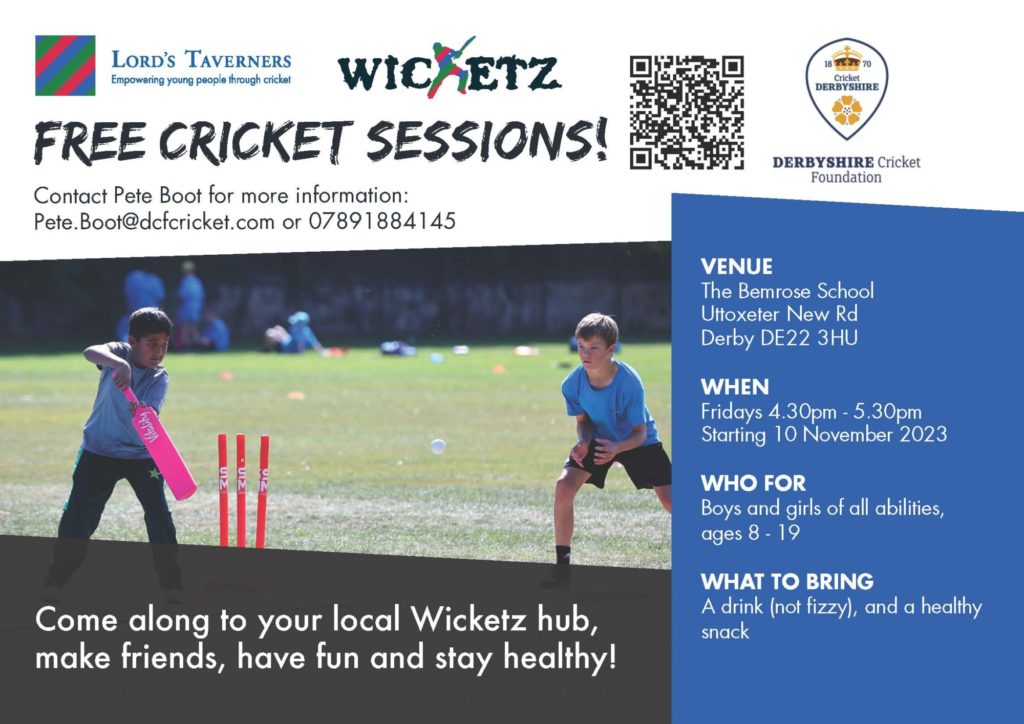 If you would like more information on this please contact Pete on Pete.Boot@dcfcricket.com