2022-23 Umpire Courses!!!
THE GAME NEEDS MORE UMPIRES
See below some information about the up-and-coming umpire courses across Derbyshire.
ECB Officiating Course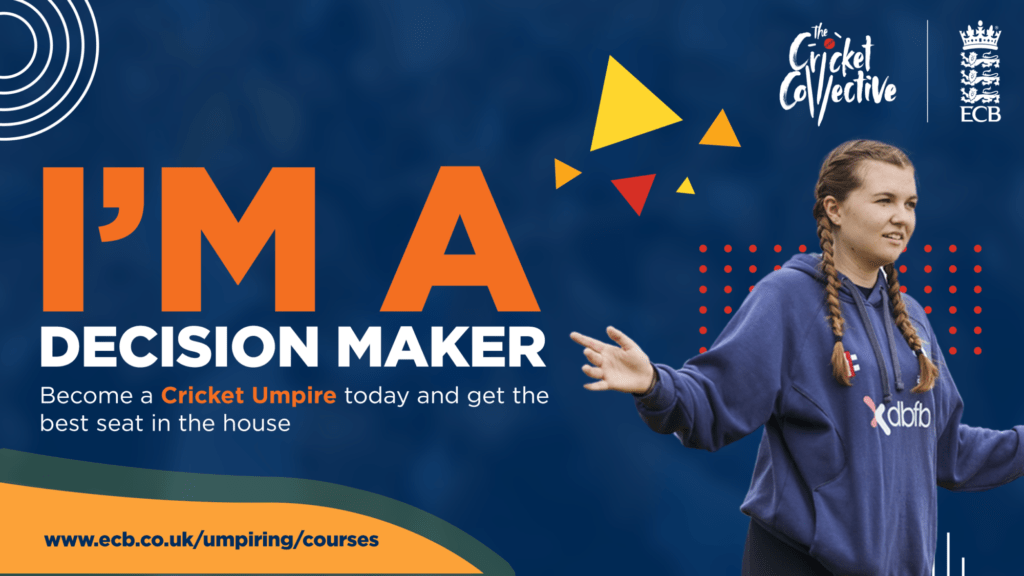 Interested in becoming a cricket umpire?
Venue – Derbyshire CCC
Date – Sunday 5th November 2023
Timings – 9.30am til 4pm
Cost – £70
Age – Must be 14+
Book your place here: https://booking.ecb.co.uk/d/4pqgb7/
Practical Umpiring Forum – 9th October onwards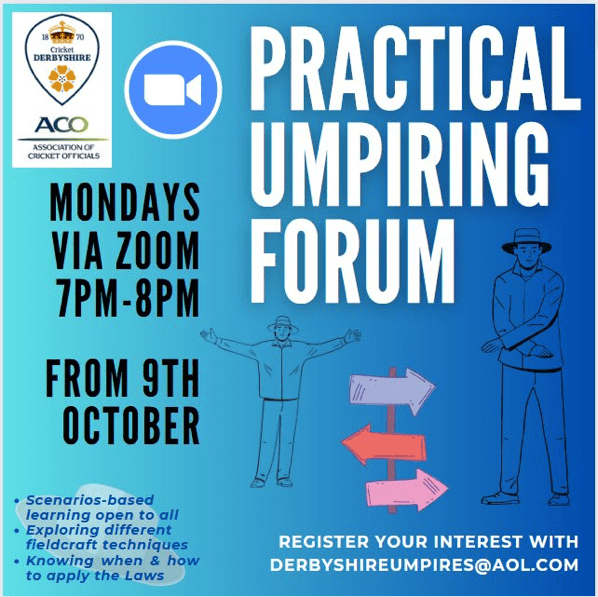 Adam Hitchcock is running his popular umpiring forums again this autumn. Anyone is welcome to attend the zoom meetings where there will be a range of scenario-based learning and information on when and how to apply the Laws.
ANY QUESTIONS, CONTACT Adam Hitchcock on 07849056893