DCF Summer Camps, sponsored by Green 2k Design, are back!
This summer, we are running 6 weeks of cricket activities for children aged 5 – 13 across Derbyshire.
We have our regular Summer Falcons Camps, Girls Falcons Camps, and our Advanced Falcons Camp for 10-14 year olds.
With 3 courses each week, there are plenty of options for everyone looking to take part in more cricket over the summer!
Check out the brochure below for all venue details: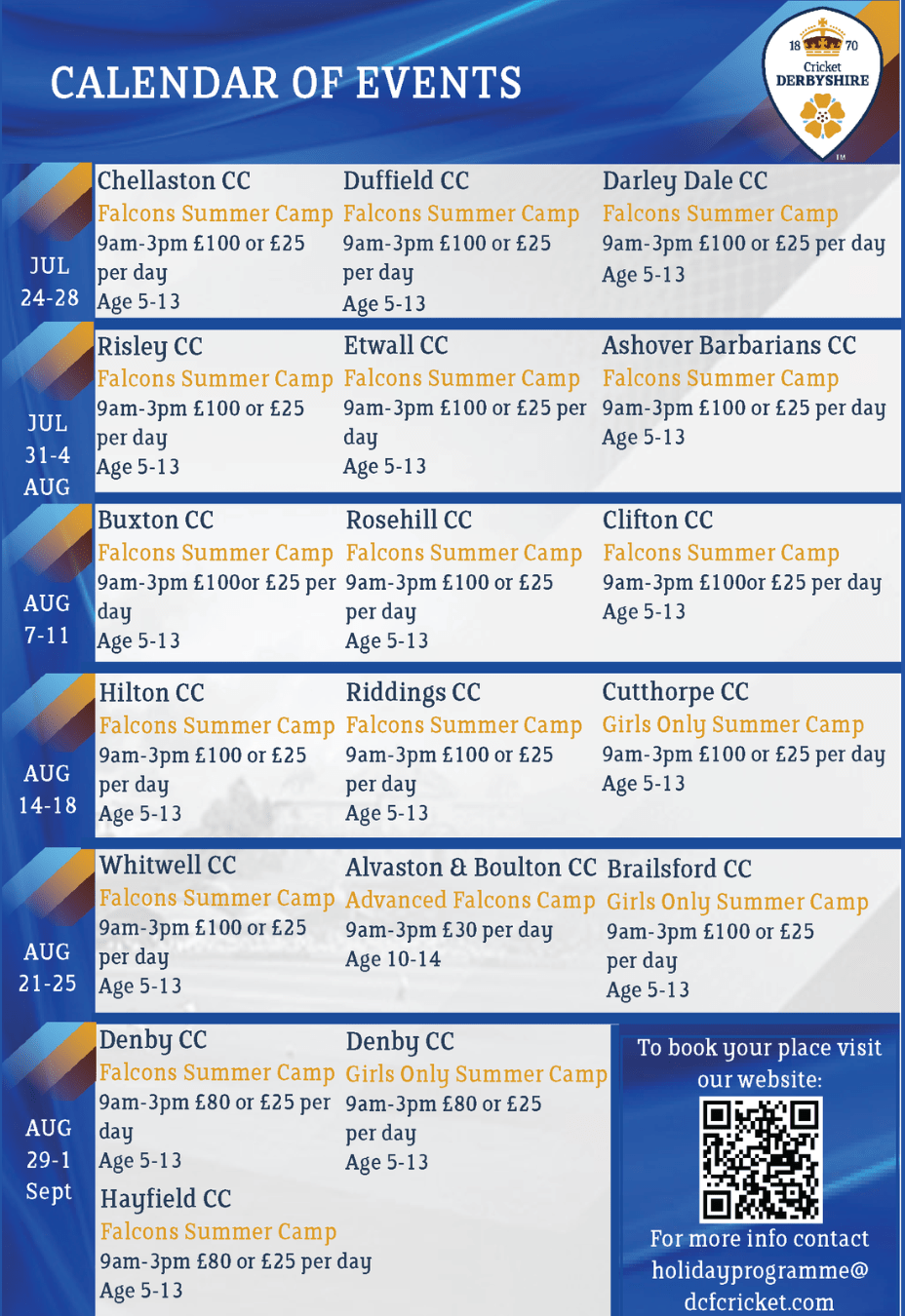 Book your place now: https://booking.ecb.co.uk/d/k9qy4f/
If you have any questions relating to our courses please get in contact with holidayprogramme@dcfcricket.com
Make sure to check out our sponsors, Green 2k Design, and find out more about what they do!