We are pleased to announce that we have received funding from the MCC Foundation to support 11-16 year old boys and girls to enhance their cricketing skills.
The sessions will take place at Derby Moor Academy starting in January and running for 10 weeks. We offer 2 boys and 2 girls' sessions throughout the programme at Under 14 and Under 16 age groups.
WHAT IS A HUB?
The Hubs are the flagship programme of the MCC Foundation – the charitable arm of Marylebone Cricket Club.
They run across the UK, providing weekly cricket coaching over the winter months. The high quality, intensive sessions are delivered in a fun and supportive environment and are free to attend. The hubs can lead to match play during the summer too.
Eligibility:
The players must be aged 11 – 16 years old
Attend a state school
Committed to putting in 100% effort into all training sessions
Cannot be already a member of a County Age Group programme
The Process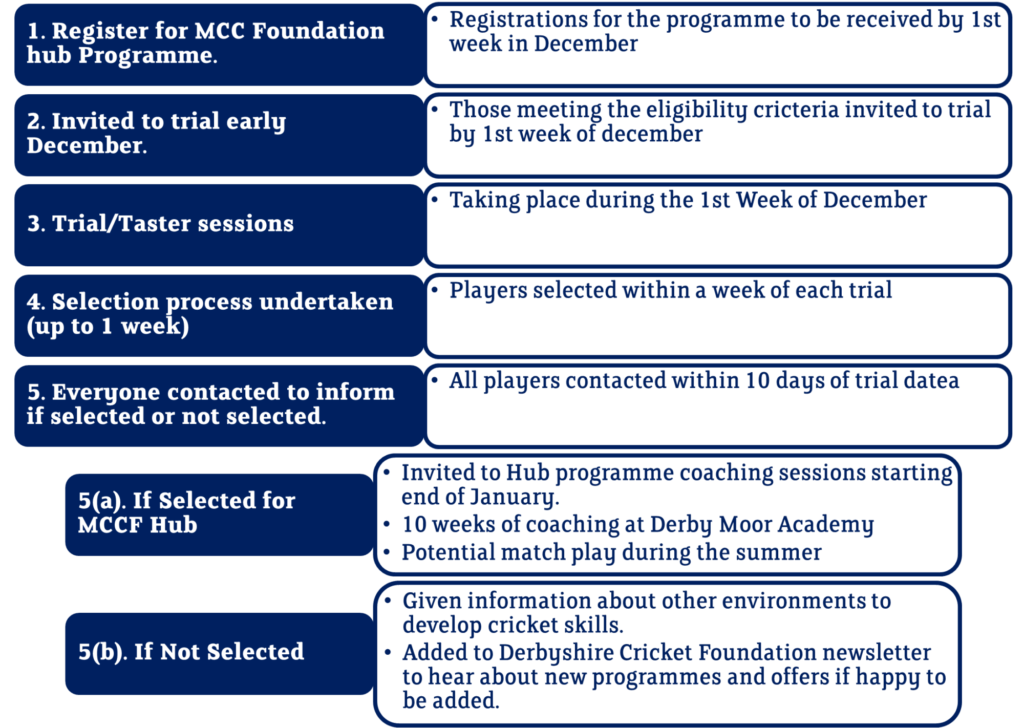 To register your interest, please scan the QR code on the below flyer or visit https://app.upshot.org.uk/signup/4ce38052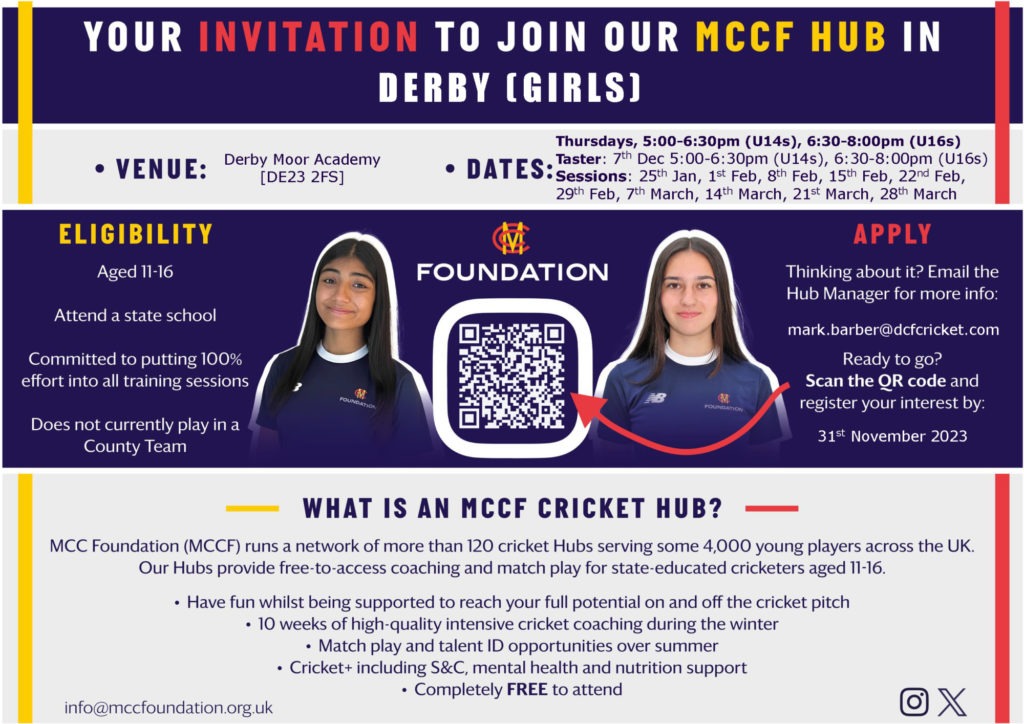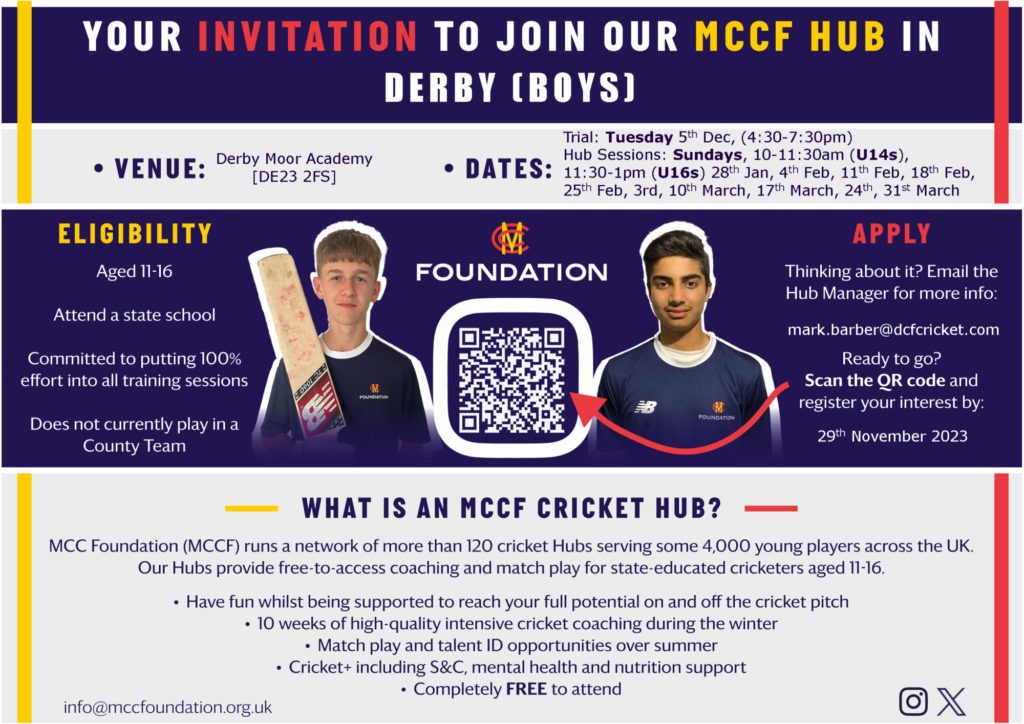 To find out more information contact Mark Barber at mark.barber@dcfcricket.com or call 07443 229804