On Tuesday 26th September, we held our 1st ever Golf Day at Morley Hayes.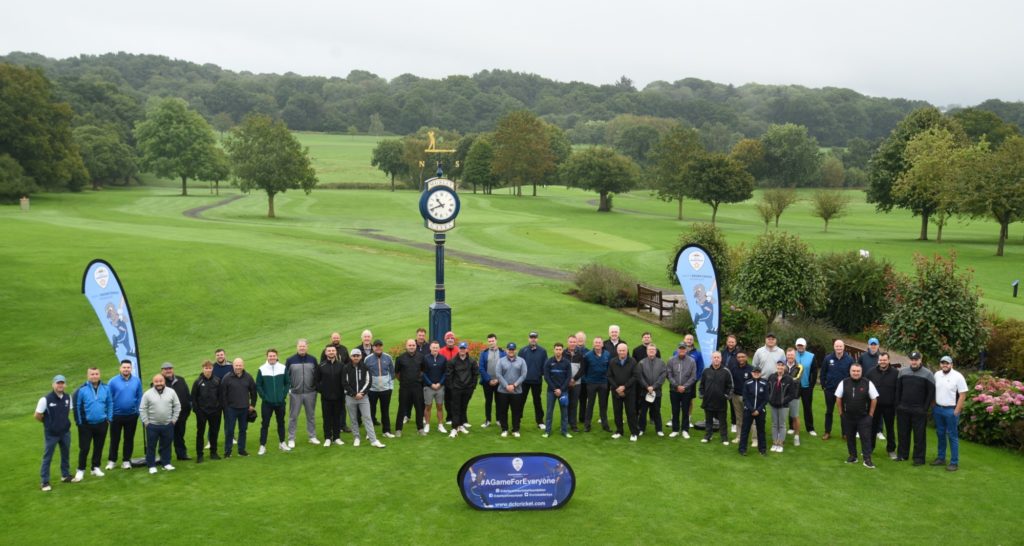 Despite the heavy morning rain as players arrived, it turned into a beautiful day and we were joined by 12 teams from local businesses all vying to take the crown at our inaugural event.
Congratulations to this year's winners, Autograph Care Group, there were also prizes for 2nd and 3rd place.
We owe our thanks to hole sponsors:
1 – Chevin Homes
2 – Flint Bishop
5 – Johnson Tidsall
7 – Purpose Media
8 – Matthew Montague Architect
9 – Atkins Realis
10 – Owzat-Cricket
12 – Wheeldon Homes
13 – Aston Lark
14 – Geoff Cox Automotive
15 – Wheeldon Homes
16 – Owzat-Cricket
17 – HSG UK
18 – Green 2K Design
Nearest the Pin sponsors Heaton Planning, Longest Drive Sponsor Green 2K Design, and a special mention to Max at Morley Hayes who was instrumental in organising the day.
We are delighted to announce that the day raised over £2,000 which allows us to continue supporting people to engage and benefit from the projects and programmes delivered by the Derbyshire Cricket Foundation as well as supporting our Access to Cricket Grant.
For more information about our Access to Cricket grant and how this is making a difference to people in Derbyshire wishing to play cricket visit: https://dcfcricket.com/a-game-for-everyone/access-to-cricket-grant/