Tuesday 18th April saw members of staff from the Derbyshire Cricket Foundation and Derbyshire CCC take part in a day of fasting, ahead of the joint Iftar event in the evening with members of the local community attending to break the fast together.
The evening started with a welcome from DCCC Chief Executive, Ryan Duckett, followed by a discussion around the practice and meaning of Ramadan led by Imam Fazal E Muhammed qadri. The fast was then broken with dates and fruit before the evening prayers were taken ahead of the main meal.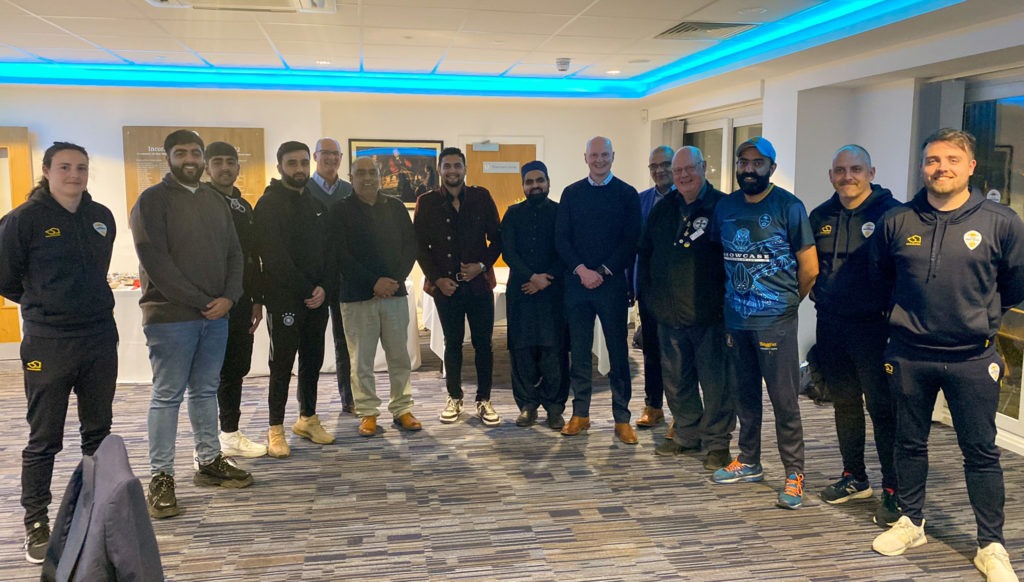 Derbyshire Cricket Foundation Community and Partnerships Manager, Mark Barber said:
'To have been able to organise and accommodate the event was a real honour and it signals our intent to better connect with our community at all levels. For some of the team this was a challenging yet reflective experience and I am proud to say that. We were honoured to be able to host this as the first of many events celebrating the diversity of our community. A huge thank you to everyone who attended, took part, and made the event such a resounding success.'
In attendance on the evening were members of DCF staff, DCF Chair of Trustees Bob Blenkinsop, DCCC Chief Executive and DCF Trustee Ryan Duckett, Special Guest Haider Ali, Councillor Gulfraz Nawaz, Imam Fazal E Muhammed qadri, Father Robert Atkins, and members of the community.