After a week off to recharge their batteries the Over 50s were back in action with an away trip to the lovely ground of Toft Cricket Club where they would face Cheshire in the 3rd game of their Group 1 campaign.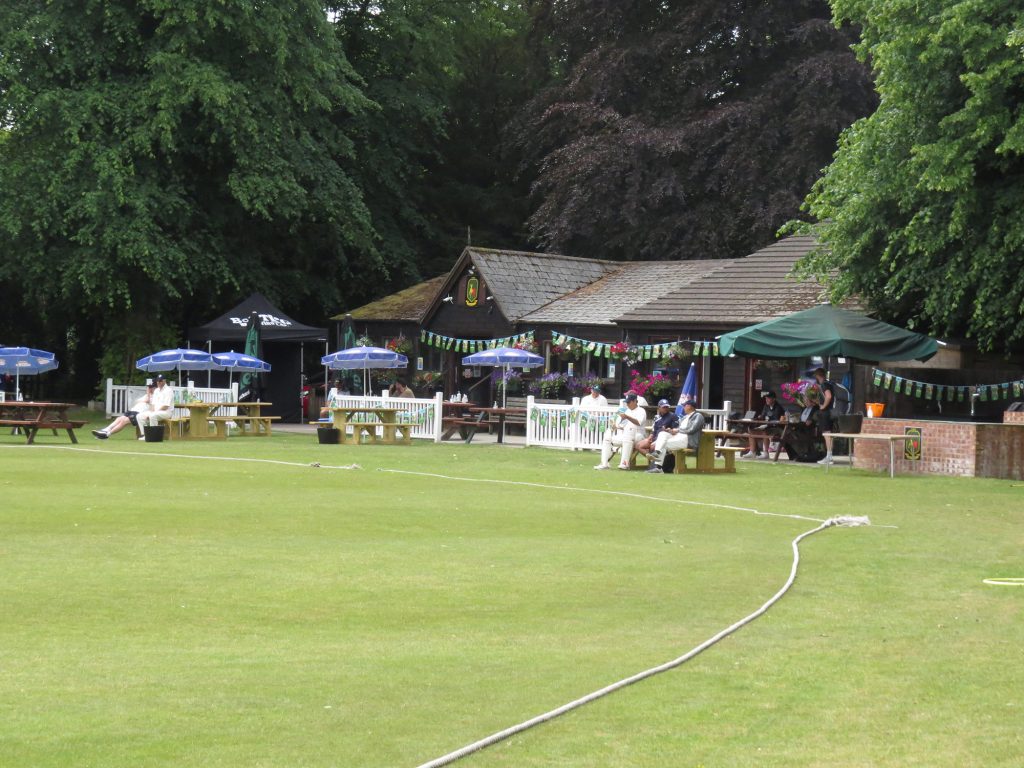 Skipper Martin Brandrick lost the toss and for the third time this season. Derbyshire batted first.
Brandrick and Ian Banks opened up again for Derbyshire and once again put on an excellent stand for the first wicket, taking the score to 92 before Brandrick was dismissed in the 22nd over for a dogged 14. Banks soon followed adjudged LBW for a fine 72. Amjad Ali and Mark Starr then put on 39 for the 3rd wicket before Ali was out for 37. Starr (16) and Rob Kettlewell both fell with the score on 164-5 and only 12 overs left. This left the 'Bash Brothers' John Wood and Roger Bolstridge with the task of rebuilding the innings and trying to get Derbyshire to a defendable total. The total passed 200 before Wood was well caught at Mid On for 25. Bolstridge was joined by debutant Lee Tallis and they took the score to 237 before Bolstridge was bowled for 47. Derbyshire ended their 45 overs on a season high total of 239-8.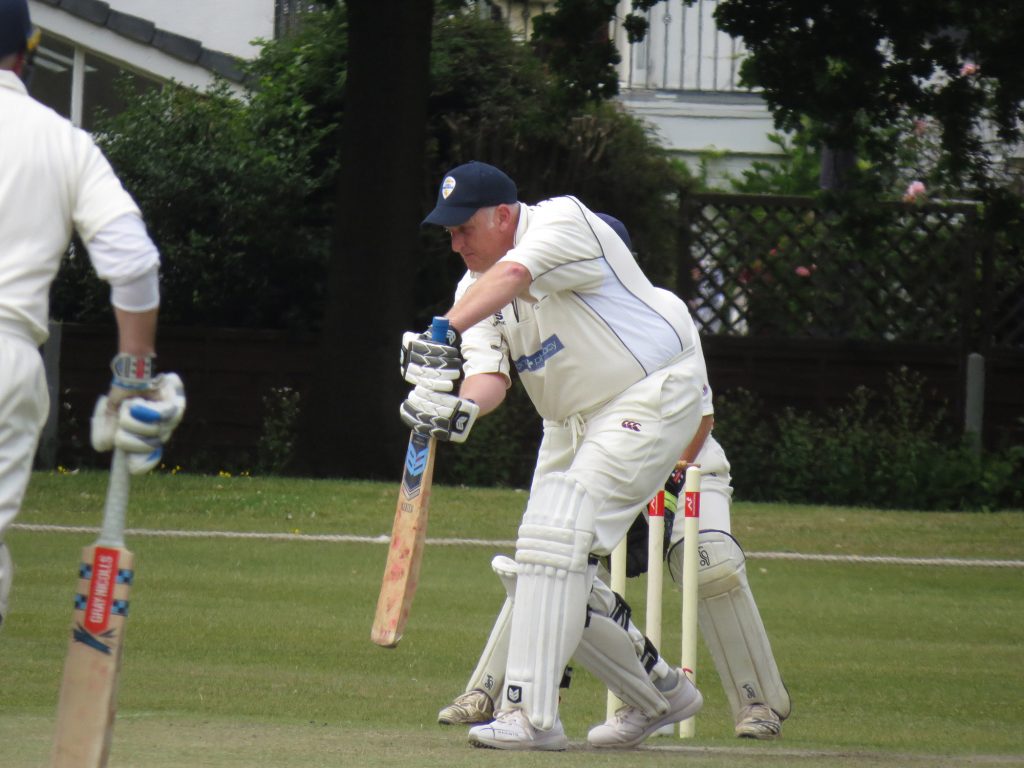 Tea was taken and then the dependable Raf Ali was joined by Lee Tallis to open the bowling for Derbyshire against Cheshire's opening pair who in the previous game had carried their bats in a 10 Wkt win against Cumbria.
Cheshire got off to a decent start, but with the score on 29 a mix up in the running saw dead eye Azhar Ali run out opener Jarvis for 15 with a direct hit from Mid on.
Cheshire then upped the scoring and had reached 61 in the 10th over well on track to reach Derbyshire's total, but they had not counted on the seam movement of Raf Ali who proceeded to pick up 3 wickets in 2 overs and reduced Cheshire to 67-4. Raf finished his spell with another set of tremendous figures 9-1-18-3. Well bowled Raf!!
Tallis was replaced by Azhar Ali and Rob Kettlewell took over from Raf. These 2 kept the run rate down with Kettlewell picking up a wicket leaving Cheshire struggling at 89-5 and requiring nearly 8 an over.
Roger Bolstridge and Steve Fisher then came into the attack and again tightened the screw with Cheshire now requiring 10 an over. Bolstridge picked up one wicket whilst Fisher picked up 2 wickets in his spell of 8-0-43-2. Azhar Ali returned and gained his first wicket of the day leaving Cheshire on 166-9. A late flourish from Cheshire's last pair saw them finish their 45 overs on 195-9 and gave Derbyshire victory by 44 runs.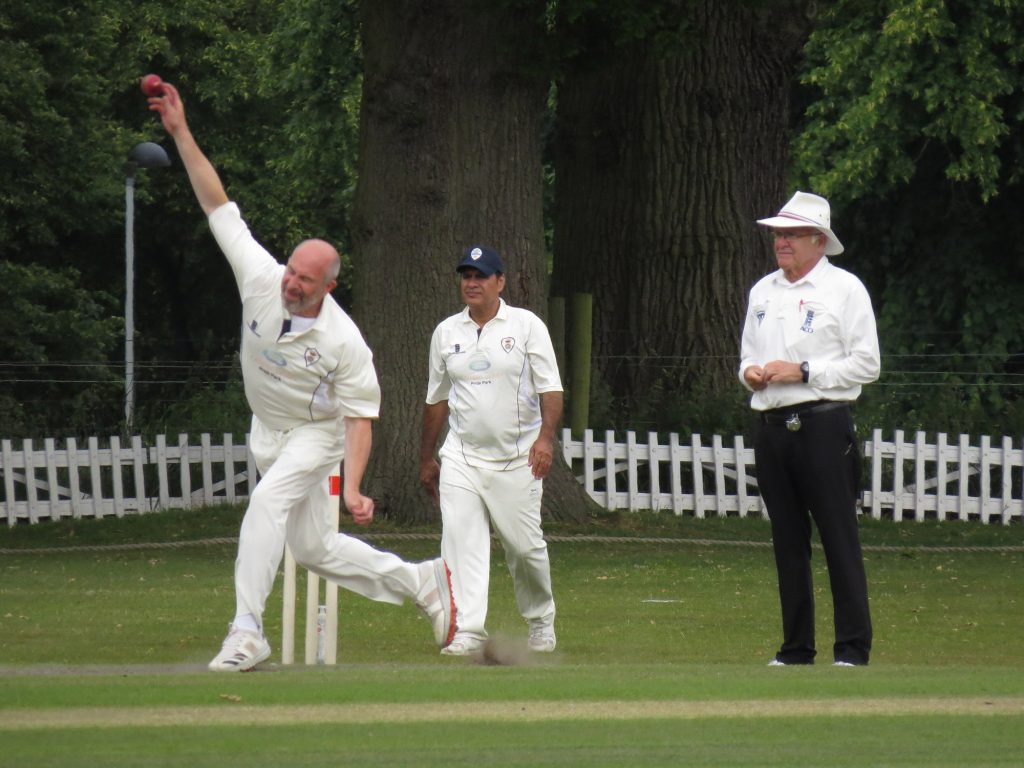 This win moves Derbyshire up to 3rd place in the Group 1 table, one point behind Durham and next weeks opposition Yorkshire.
Many thanks to Toft CC for hosting the fixture and putting on a fantastic day for us.
Thank you to the Cheshire players for providing liquid refreshment after the game your very kind gesture was well appreciated by the Derbyshire squad.
Next game for Derbyshire is on Wednesday 30th June at home against Yorkshire at West Hallam White Rose CC start 1pm
Share this post