Derbyshire 50+ were at home in their 2nd game of the 2021 season against local rivals Nottinghamshire. Having lost their first game Derbyshire needed a big performance to get the Group 1 season back on track.
Darley Dale Cricket Club hosted the game at Station Road. The ground looked immaculate and the weather was absolutely beautiful. After inspecting the pitch which looked like a batters paradise Derbyshire skipper Martin Brandrick won the toss and elected to bat.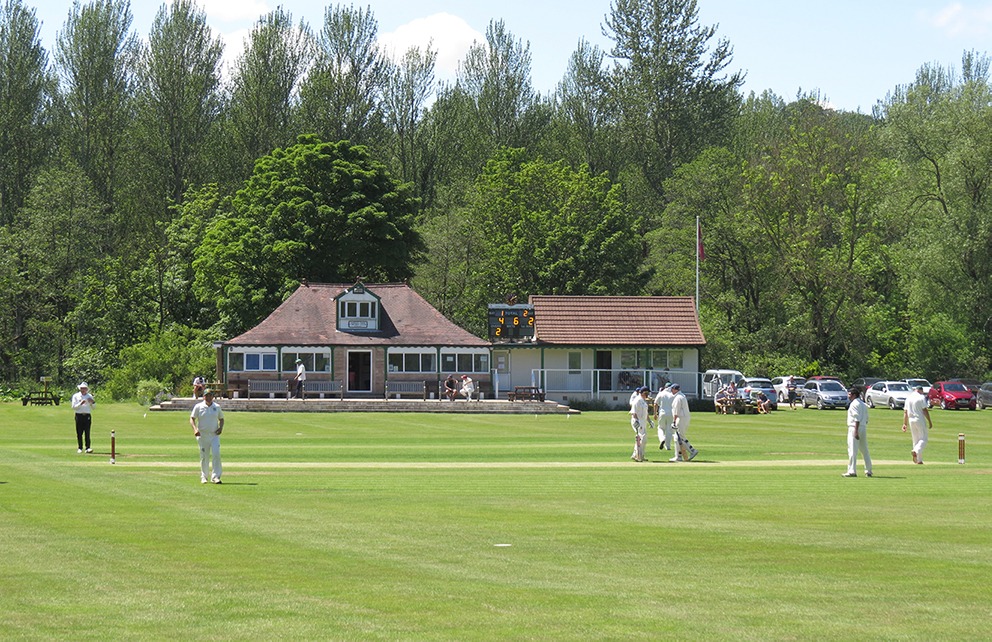 Derbyshire featured 2 debutants in Quarndon's, Paul Chapman and Derby Congs, Amjad Ali, but it was the tried and tested partnership of Skipper Brandrick and Ian Banks that opened the innings, and they put on an excellent opening stand of 51 before Brandrick was dismissed for 19. Paul Allen came to the crease and added another 41 with Banks before the latter was well caught at mid-wicket for a well made 56.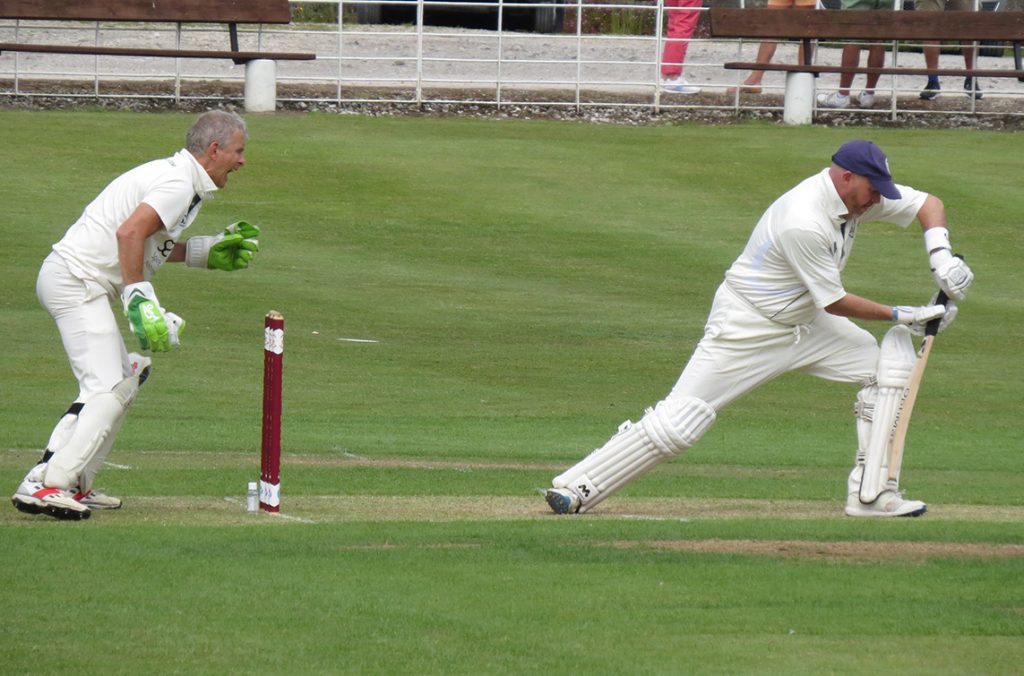 Mark Starr came in at No.4 and with Allen they took the score past 100 before Starr was caught by the keeper. Amjad Ali on debut started his Derbyshire career very well and added 49 with Allen before being given out LBW for an excellent 32. Wickets then began to fall at regular intervals as Derbyshire tried to push the score up to the 200 mark. Paul Allen made a cultured 44, but Derbyshire ended their innings on 195-9. They had the runs in the bank it was now down to Notts to chase the total, would it be enough that was the question on the lips of a very large Derbyshire support.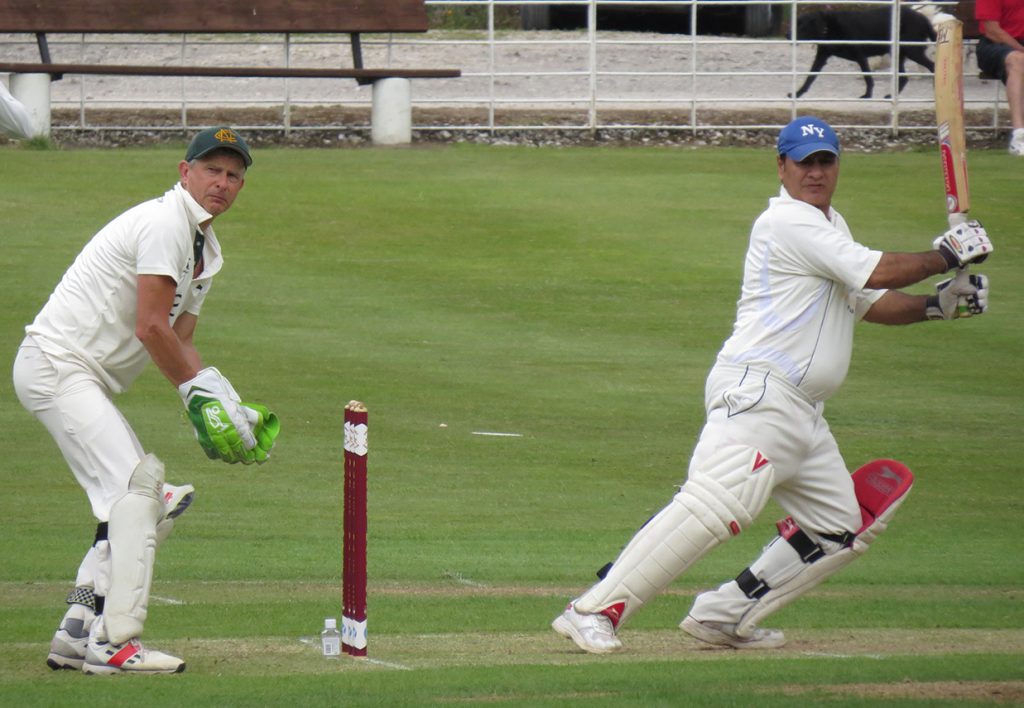 Raf Ali opened the bowling with debutant Paul Chapman against the strong Notts opening pair of Colin Cliff and Dave Loveridge, both of whom have scored heavily against Derbyshire in previous encounters. Raf was at his economical best and made the first breakthrough having Loveridge LBW for 1 and then Chapman produced an absolute beauty to bowl Cliff for 10 leaving Notts reeling at 16-2. Notts Skipper for the day Ian Graham was joined by Mick Blatherwick and these two started to rebuild the innings taking the score to 46, before the metronome Azhar Ali bowled Graham for 20 and then Raf picked up the crucial wicket of Blatherwick well caught at short 3rd man by Roger Bolstridge for 7. Notts were now back in trouble at 49-4. Raf completed his spell with fantastic figures of 9-3-17-2.
Paul Shepherd and Dave Wright were now at the crease for Notts and they tried again to build a partnership and things looked to be going their way until Shepherd was bowled through the gate by Bolstridge for 20. Notts Wicket-keeper Mark Davis came to the crease and he tried to increase the run rate, but was caught top edging a sweep off Rob Kettlewell to Azhar Ali for 7, Notts now deep in trouble at 101-6. Dave Wright was still there and he tried to hit the spin twins of Kettlewell and Bolstridge out of the attack, but to no avail as he was well stumped by John Wood off Bolstridge for 32.
Notts now on 125-7 with the overs running out at the Run rate rising to 8 an over. Kettlewell (9-1-37-1) and Bolstridge (9-0-27-2) finished their spells, they were replaced by Azhar Ali (9-0-32-1) and Paul Chapman (8-0-50-1) and although Seagers and Porter the Notts 9 & 10 tried their best to get Notts over the line they both fell in the last over for 24 to Ian Banks who was entrusted to bowl the final over with Notts requiring 24 to win. Banks who had been grazing in the outfield for much of the game came on and produced 6 excellent deliveries finishing with figures of 1-0-1-2 to see Derbyshire to victory by 21 runs.
This was an excellent all round display from Derbyshire who bounced back from last week's unlucky defeat against Lancashire. The Over 50's have a week off next week giving them time to recharge their batteries and get some WD40 on their joints before they visit Cheshire in their 3rd game of the group 1 season.
Many thanks to all the Groundstaff and Members at Darley Dale CC for making our first home fixture so enjoyable, and to all the Derbyshire and Nottinghamshire supporters for coming to cheer on your respective teams, we hope you enjoyed your day.
Scorecard can be found at the following link – https://derbyshirecb.play-cricket.com/website/results/4545422
Share this post