We had a fantastic month of Women and Girls activity for Women's Big Cricket Month 2021! From Women's cricket, girls' cricket to women's coaching courses! There has been a lot to celebrate and recognise across the month!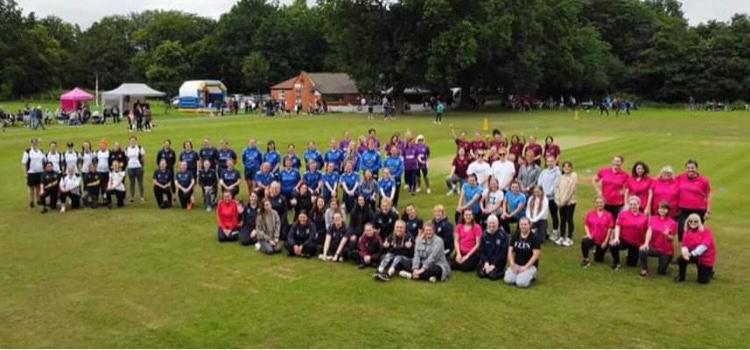 Women's Softball
During June we have had 4 Women's Softball Festivals that have featured 21 unique teams and over 200 players across 49 games!!
2 Festivals took place on the 6th of June at Swarkestone and Charlesworth & Chisworth and 2 Festivals on the 27th of June, at Riddings and Long Eaton. Each festival had at least 6 teams and Riddings festival even managed 10 teams!!
DCF Women's Softball Festivals are all about getting new players into the game, which they did with great success over the month of June. Of the 21 teams, 9 of them were new and playing their first games during the month!
Our 4 festival hosts did a great job of showcasing what the women's game is all about. They were all, friendly and inclusive to all and most importantly, they were fun! On top of the cricket, we had Doughnut stands, face painting, DJ's, BBQ's, Raffle's, Kid's competitions and even a powder paint fight!!
Below are some quotes from team captains and organisers:
"Thanks to Swarkestone for being fantastic hosts on a fabulous festival. We came along with several ladies who haven't played cricket before, and they all have the bug for more! Our team look forward to seeing you at future festivals"

"Our team had the best time!! We have never played Women's cricket before and some of our players have been playing for 2 weeks….and they have come away absolutely buzzing!! Love it! Thank you so much for such a lovely day!"
A huge thanks to all our hosts and participants and most importantly, thanks to all the volunteers for making the events happen!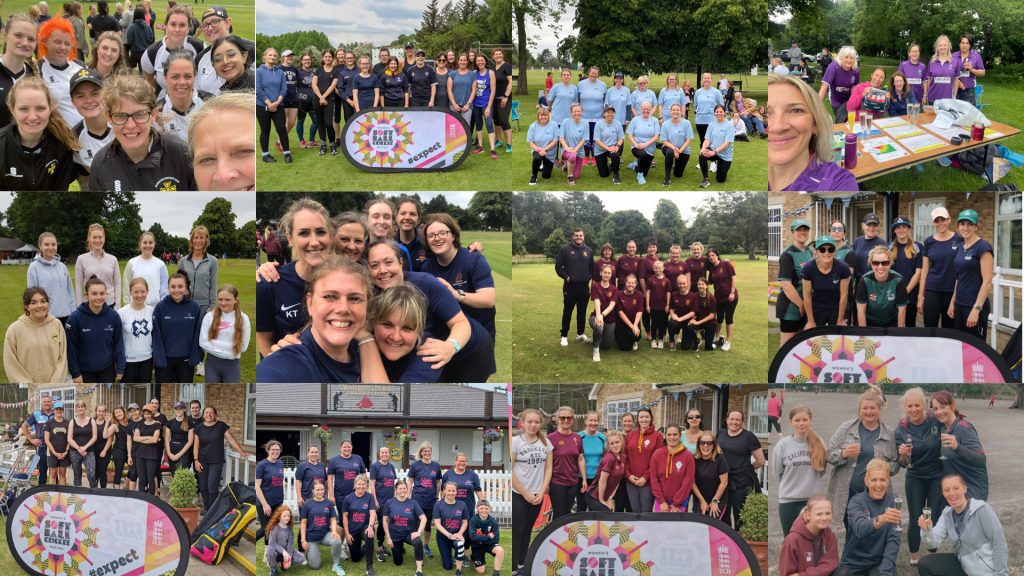 Girls U12's
In 2021 we have stop list I brand new club competition for girls to play in. We believe that there was a gap in the pathway following on from national programmes (All Stars and Dynamos cricket). This format was definitely needed in Derbyshire in order to keep girls interested in the game and playing amongst their peers in matches. in June, the first round of fixtures of this competition took place. 10 teams from 10 different clubs have entered the competition and had been split into three different groups. Group 1 and Group 3 both started their fixtures in June, and they have more in July and August.
Group 3 started on the 6th of June with teams from Clifton, Brailsford and Hilton/Rolleston. then on the 27th of June, Group 1 fixtures were played.
We have had some great feedback from parents, team managers and players alike. All of which said how much the girls enjoyed it and have how much fun they had! Some quotes from team managers have said:
"The girls really enjoyed it! For some of them it was their first competitive match especially in an all-girls team it was great to see!"

"Many thanks to the Derbyshire Cricket Foundation for organising this fixture, all of our girls had a great time and had great fun! Girl's cricket is definitely here to stay!!"
Thanks to all the team managers and volunteers who helped organise the teams and pitch availability! We are looking forward to seeing how the remaining fixtures across the summer!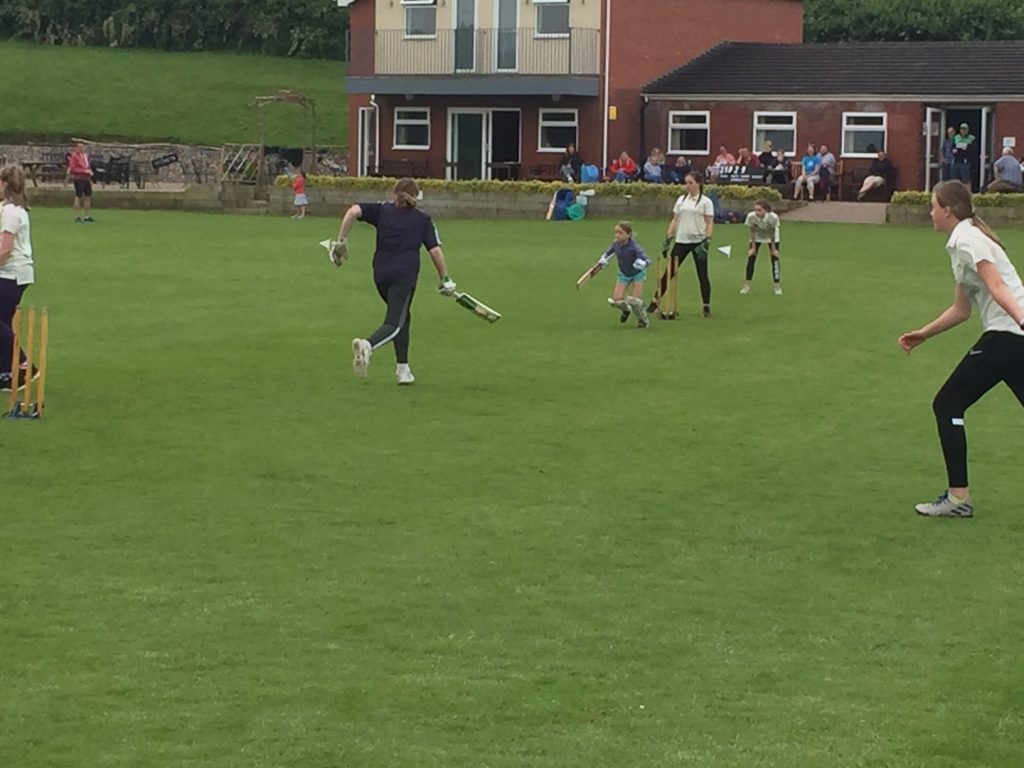 Girls U11 Intra County Matches
This month saw the U11 county girls take part in 3 intracounty days, providing them with the chance to get to know each other better and play some competitive cricket! Across the 3 days, all 31 U11s were involved in at least 2 of the days.
The first took place at Clifton CC, which saw the girls take part in 2 T20 games throughout the day with a twist. Our aim was to encourage the girls to run between the wickets more, so we introduced a triple runs rule for the first game. The girls took to the challenge, and it showed in 3 players, Phoebe Blurton, Lilia Buckley, and Anika Verma all scoring 50s; with 2 players, Penny Tanner and Tilly Lees, finishing in the 40s!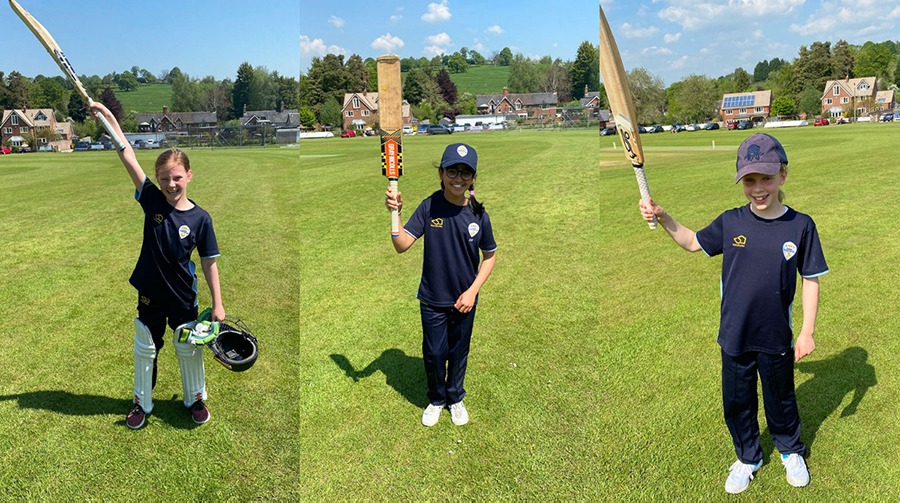 The second day took place at Ticknall CC, which saw the girls take part in another 2 T20 games. The first game saw 3 players retire on 50, Phoebe Blurton, Hollie Mayfield, and Anika Verma! The second game saw 2 more players retire on 50, Penny Tanner and Ava Ford. The bowlers had more luck the second time around with Georgia Hammond and Holly Woodward both taking 2 wickets each.
The third intracounty took place at Brailsford & Ednaston CC, which saw the girls take part in a pairs game to encourage the girls to play without fear! Sophie Hiron was the pick of the bowlers taking 3 wickets, with great support from Chloe Witts and Immie Temple both taking 2 wickets each. Unfortunately, we lost the second game of the day to the rain, but it was good to see all the girls having a good go!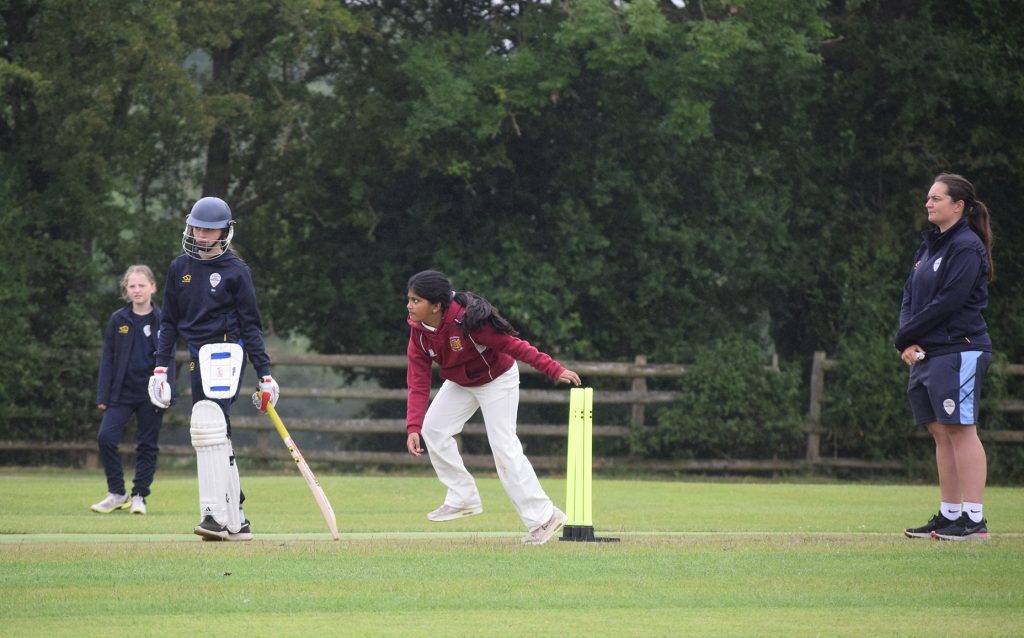 U15 and U15 Development Matches
The U15 girls this year have been split into 2 squads to provide more opportunities for girls to play at a high standard.
The U15 girls played 2 T20s against Lincolnshire at the start of the month in Scunthorpe. The first game saw Lincs win the toss and elect to bat first, managing 93/6 off their 20 overs. The pick of or bowlers were Alex Owens, who took 2 for 6 off 3 overs, and Jess Smithurst who took 2 for 9 off 3 overs.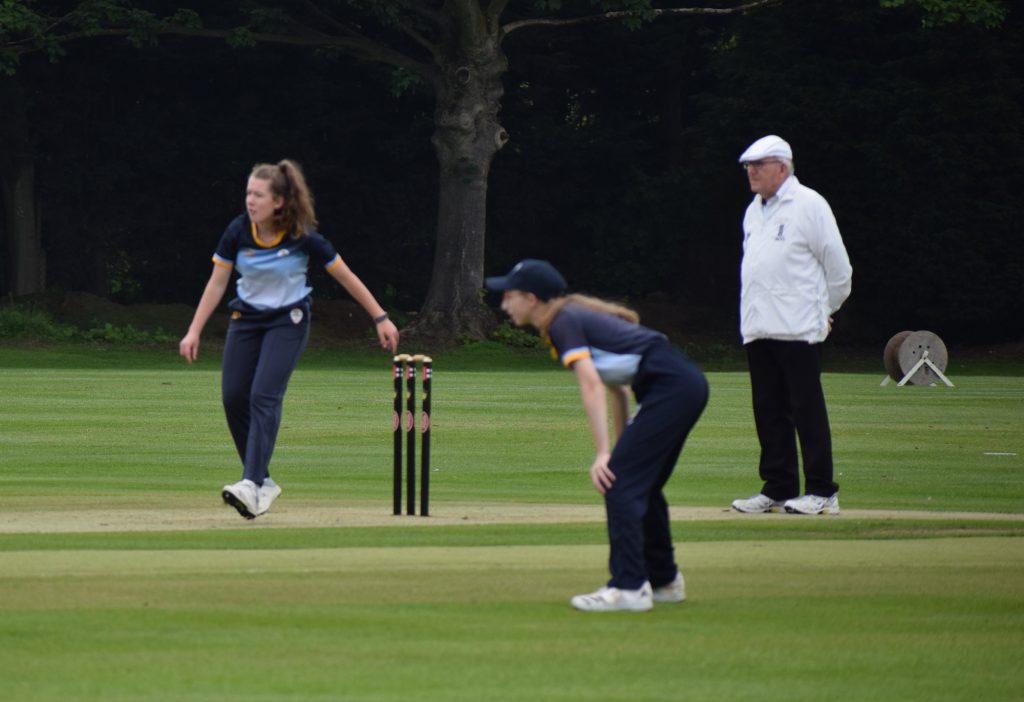 With the bat, Poppy Walker did an excellent job of opening in her first game providing support for other batters coming in, but it was Jess Smithurst who top-scored with 22. We fell 18 runs short finishing on 75/5 after 20 overs.
The second game saw captain Alex Owens win the toss and elect to have a bat with a point to prove. It was the innings of Harriett Parkin (61) and Jess Smithurst (50*) that set us up for a competitive total of 150/2 after 20 overs.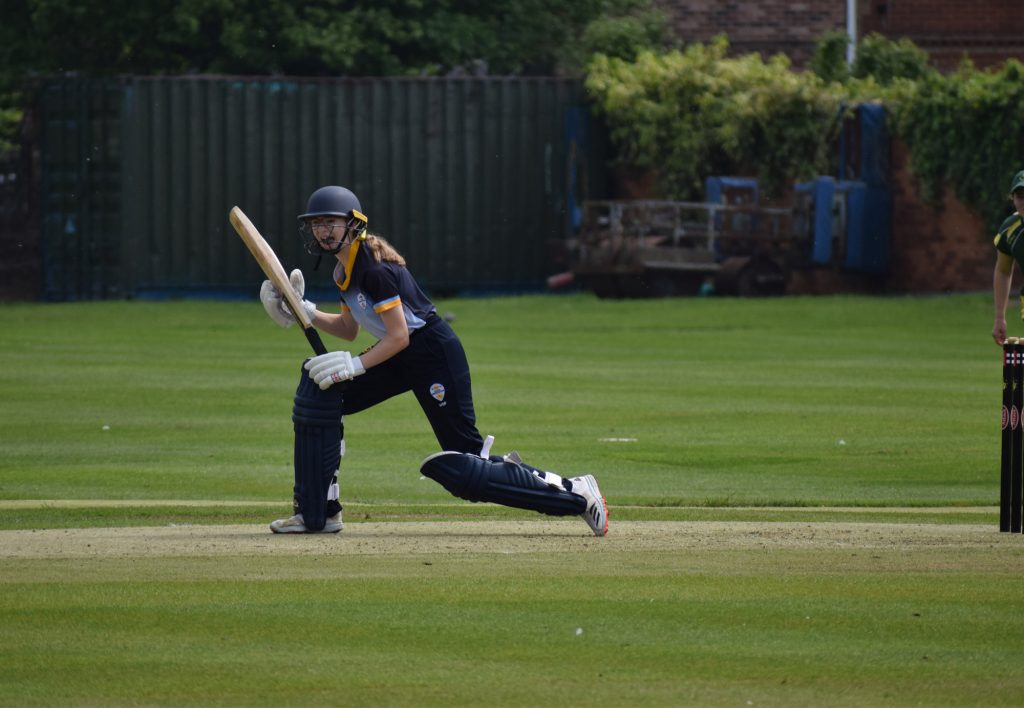 When it was our turn to field, we put on a much better display both with the ball and in the field. This was shown in our 61 run win, with Lincs finishing on 89/6. The pick of our bowlers were Rosie Bradshaw, who took 3 for 2 off 2 overs, and Harriet Parkin, who took 2 for 8 off her 3 overs.
The U15s were then back in action on Tuesday 15th June, taking on Leicestershire at Lullington Park CC in their first 40 over game of the season. Captain Alex Owens won the toss and elected to bat first. An excellent 88 from Harriett Parkin, with support from Jess Smithurst (28) and Alex Owens (21*) meant that the girls reached 189/9 after 40 overs.
We went out feeling positive after our performance with the bat and the runs on the board, but a brilliant innings from Leicestershire's Prisha (104*) made it very difficult for our bowlers. Zaara Farhan was the standout bowler for us taking 2 for 29 off her 8 overs, with Millie Taylor picking up the only other wicket. Leicestershire knock off the score with 1.5 overs to go, finishing on 191/3.
The U15 Development team took on Leicestershire's Development team on Tuesday 22nd June at Belper Meadows CC in 2 T20 games. The first game saw Leicestershire win the toss and elect to field first, putting Derbyshire in to bat. Otilie McCahill put in a solid performance with the bat top-scoring with 38 off 27 balls, with Heidi Marriot making a cameo at the end scoring 11*. We finished on 87/6 after the 20 overs.
With not a massive score on the board, we knew we had to bowl well. An excellent spell from Abi Jordan saw her take 1 wicket for 7 runs off her 4 overs, which included 2 maidens! She was well supported by Jasmine Saunders, Abbie Stower, and Caitlyn Mitchell who all took 1 each. Leicestershire fell 9 runs short, finishing on 78/5 giving Derbyshire the win.
The second game saw Leicestershire bat first and make 91/6. Heidi Marriot taking 2 for 3, being supported by Imogen Mee, Francessca Tatham, and Jasmine Saunders taking 1 each.
With the bat, Abi Jordan top-scored with 19*, supported by Guun Guun Bhatia (16) and Kady Fuller (15*), but we fell 18 runs short of the win finishing on 73/2. It was a great experience for the girls and will set them up for the rest of the season.
Women's Foundation 1 Course
Saturday the 26th of June, DCF ran its first-ever female foundation I coaching course! The candidates did very well on the course and really enjoyed themselves, well done to all involved! Hopefully, this will inspire more girls into our game in future years! Based on the success of this course it definitely won't be our last we aim to train a new wave of female coaches over the next few seasons!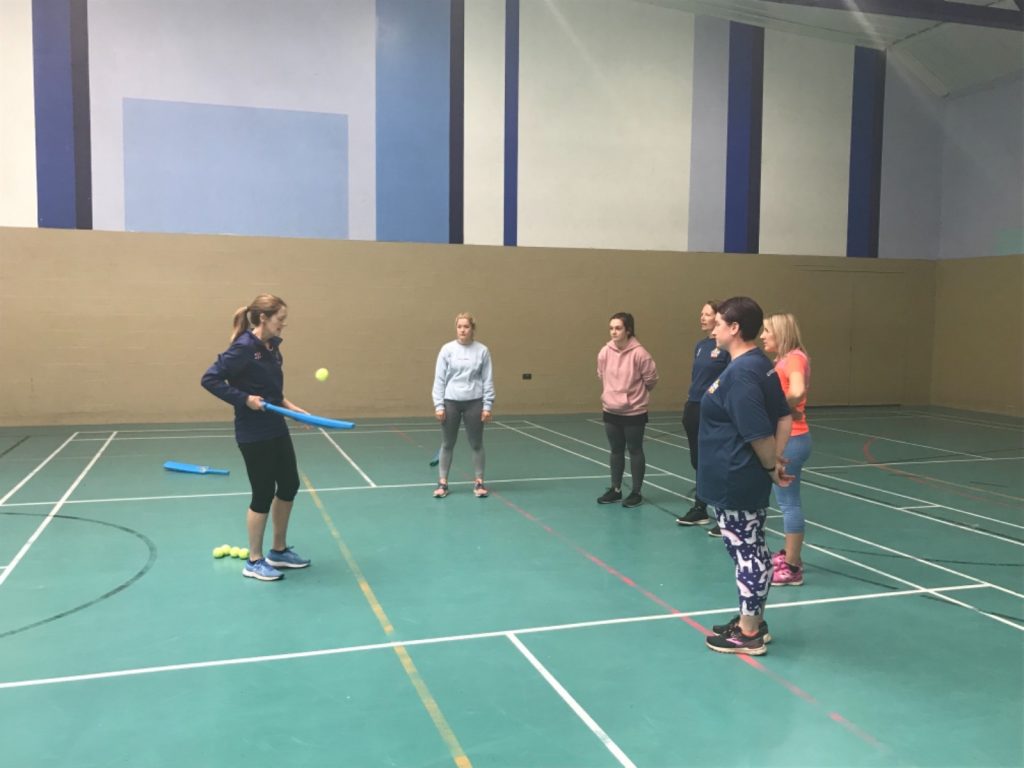 Girls Only Coaching
We have also seen a lot of girls only coaching take place throughout the month. There has been coaching in secondary schools across the county. As well as this there has been some girls only Dynamo's cricket centres running. We have encouraged as many clubs to do this as we can, as we believe that this provides the girls who are new to cricket with a great first experience. We visited a session at Ockbrook and Borrowash Cricket Club where they ran a fantastic girls only Dynamo's session! Well done to all involved!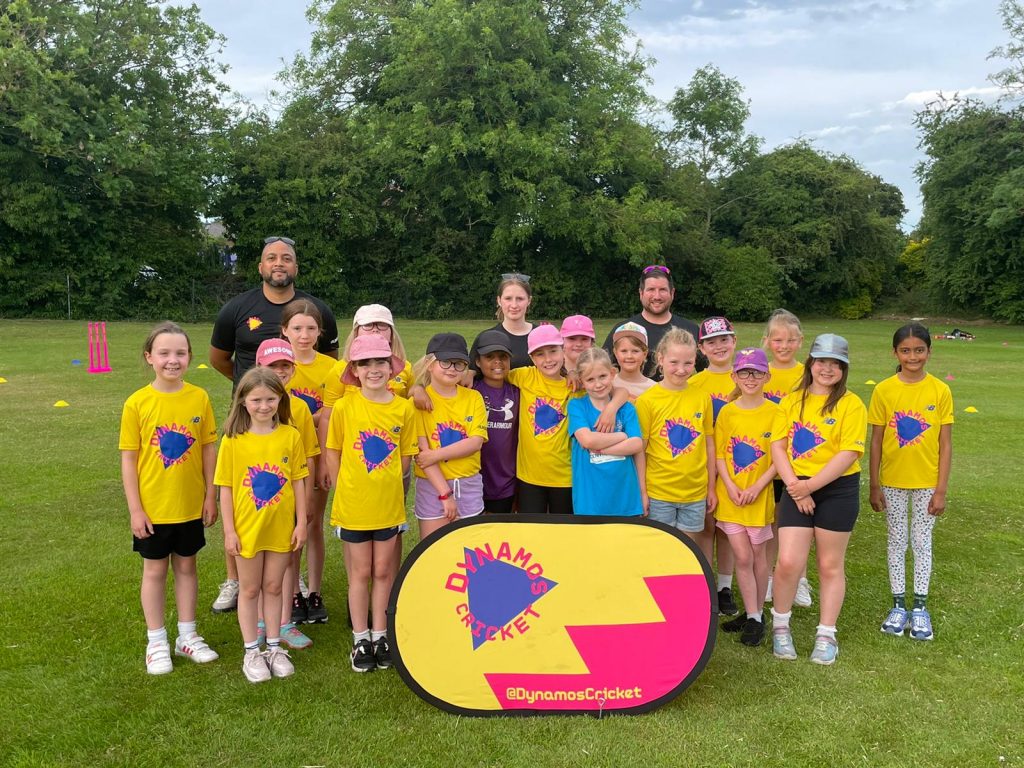 Overall, in Derbyshire, we had a fantastic Women's Cricket Month and look forward to next year's edition and the continued women and girl's activity across 2021 and beyond!
If your club is looking to get involved with women and girls cricket, please contact Charlie Storr at charlie.storr@dcfcricket.com for more information and guidance.
Share this post