What is sports kit recycling?
The Lord's Taverners sports kit recycling programme collects usable kit from across the UK through a network of local collection hubs.  These items are then sorted and redistributed, to organisations within the UK and around the world, who can put them to great use in their communities.
How does it help young people?
Many young people, in the UK and abroad, find it hard to access sport, with one of the main barriers being a simple lack of access to the right kit and equipment. By re-using these good condition items, it diverts them away from landfill sites, and into the possession of projects, groups and individuals who can benefit so much from them.
Having the correct kit gives more young people the opportunity to play team sports and develop crucial life skills such as teamwork, communication, confidence; alongside improving their overall health and wellbeing.
In recent years, the charity has sent large amounts of kit to projects in Germany, Antigua, Brazil, Sierra Leone, Rwanda, Uganda, Kenya, Zambia and across the UK.
To view the impact your donated kit can have, watch our promotional video:
How can you donate?
Our collection hubs are situated all over the UK and you can donate your unwanted, usable sports kit, to your nearest hub, which you can find here: Collection Hubs Derbyshire
Alternatively, send your donation directly to our re-distribution warehouse, located in Suffolk:
Unit 8 Yale Business Park, Bluestem Road, Ransomes Industrial Estate, Ipswich, IP3 9RR
We ask all donors to follow these simple rules, before donating kit and/or visiting your nearest collection hub:
Please ensure that all items are properly cleaned and usable
Agree a mutual date and time to drop off your donation
All clothing/equipment must be in a sealed container, box or bag
When handling containers/bags, please wear gloves/face masks
If directed by collection hub, place donation in designated collection zone
The collection hub has the right to refuse any donation on our behalf, if the above steps aren't followed
For a full list of what we do and don't collect, please see our collection standards document HERE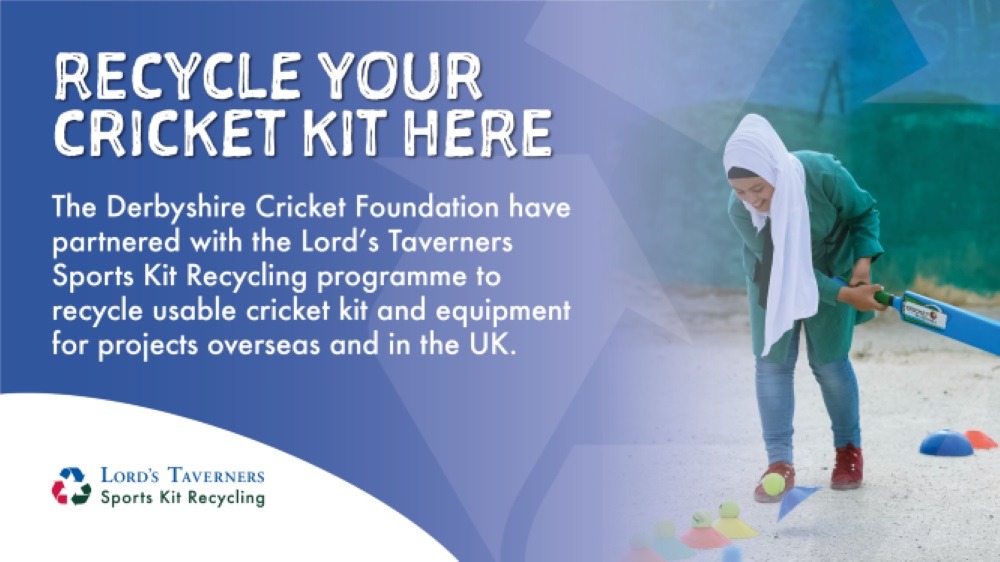 Share this post