Blue skies and sunshine greeted the players from Derbyshire and Leicestershire when they arrived at Rolleston Cricket Club for their County U18 Girls Fixture.
Unfortunately, that's probably where the enjoyment ended for the Derbyshire Girls as they suffered a heavy 9 wicket defeat.
The build-up to the game hadn't been ideal with 4 players dropping out due to varying reasons and four of the U15 squad being drafted in to play.
Leicestershire won the toss and put Derbyshire in to bat and from the off wickets tumbled at regular intervals before eventually being bowled out for 64 off 33.5 overs. The only player scoring double figures was 13-year-old Priya Kondratiuk who contributed 19 in her Derbyshire debut.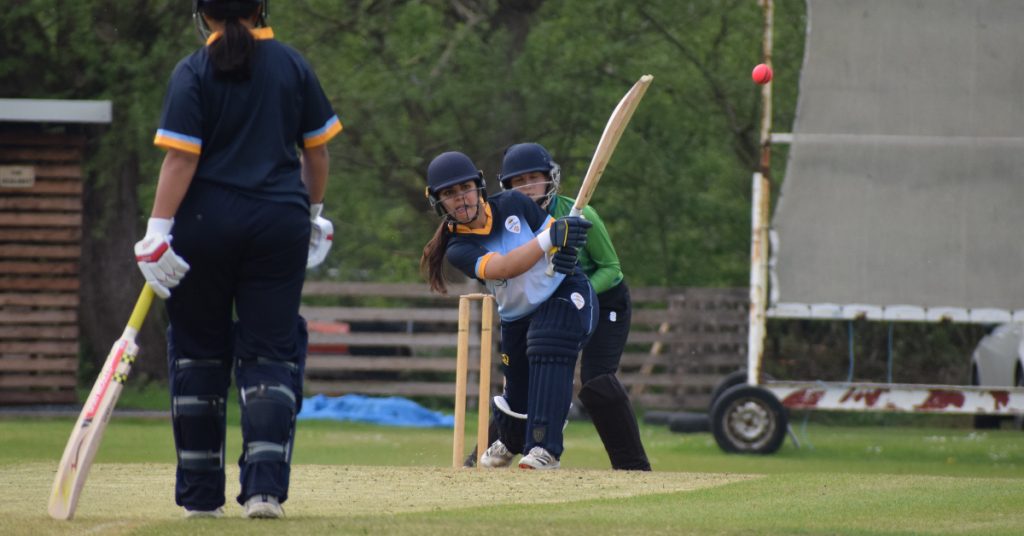 Leicestershire promptly knocked them off in the 17th over with the loss of only 1 wicket, opener Sophie Bennet being caught by 14-year-old wicketkeeper Maia Hunter off the bowling of Lola Blake. The pick of the bowlers was 14-year-old Phoebe Arthan, again in her Derbyshire debut, who returned figures of 0 for 10 off her 5 overs, although this didn't really reflect the number of times she beat the bat during her spell.
The U18's now have to wait for their next fixture which is in July once the exam period is over, with batting a real focus for them all during training and club games in the meantime.
Share this post