Derbyshire U18 Girls have had a hectic schedule in their 40-over campaign and a brief resume of their games is provided below:
Monday 11th July
Derbyshire U18 Girls visited Woodhall Spa to take on Lincolnshire in a 40 over fixture. Lincolnshire won the toss and elected to bat and made a steady start before they lost 2 wickets on 17. Wickets fell at regular intervals until Lincolnshire were all out for 80 in the 33rd over. All the Derbyshire bowlers returned good figures but the pick being Georgia Wolfenden with 4 for 21 and Lola Blake 3 for 25. Derbyshire made short work of chasing the target down in the 22nd over for the loss of only 2 wickets with opener Lily Dalkin Strube still there on 29 not out.
Thursday 14th July
Derbyshire were away again taking on Nottinghamshire at Blidworth Colliery. Nottinghamshire won the toss and elected to bat on a dry pitch and they made steady progress before finishing on 172 for 8 from their 40 overs with Lily Dalkin Strube taking 3 for 23 from her spell. Derbyshire put themselves in a really good position with a good partnership between Lara Shaw and Jess Smithurst before Lara was out for 37. Unfortunately wickets then fell at regular intervals with nobody else making double figure apart from a fine 44 from Jess Smithurst. Derbyshire finishing all out f0r 127 off 36 overs.
Wednesday 20th July
A visit to Loughborough saw Derbyshire take on Leicestershire in a return fixture with Derbyshire seeking revenge for the defeat they suffered earlier in the season. Derbyshire won the toss and elected to field on a green wicket but didn't make a breakthrough until the hosts were on 81, Phoebe Arthan clean bowling the Leicestershire opener. After losing further wickets at regular intervals Leicestershire finished on 154 for 7 with Imogen Pitt taking 3 for 25. Derbyshire lost 3 quick wickets in pursuit of the Leicestershire total and were in trouble at 37 for 3 but then a fantastic 4th wicket stand of 118 between Lara Shaw, 81 not out, and Harriett Parkin, 40 not out, saw Derbyshire home. A fine 7 wicket victory with 6 overs to spare.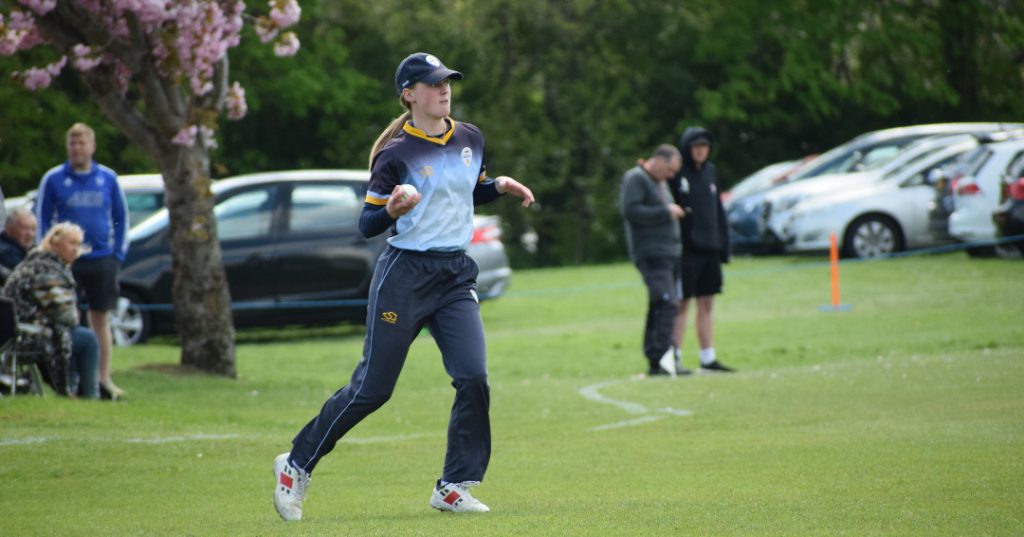 Thursday 26th July
Spondon Cricket Club welcomed Derbyshire and Lincolnshire for their return fixture on a warm but breezy day. Lincolnshire won the toss and elected to bowl but the Derbyshire openers started positively before losing their first wicket on 34. Derbyshire then had a fantastic stand of 125 for the 2nd wicket before losing opener Lara Shaw for 82. As Derbyshire looked to push the score along further wickets fell before eventually finishing on 231 for 6 wickets, another fine innings of 86 from Jess Smithurst. Lincolnshire lost wickets regularly with some fine bowling from the Derbyshire Girls that saw them reach 61 for 8 but the 9th wicket saw 44 runs put on before they eventually finished on 107 for 9. The wickets were shared around the Derbyshire bowlers with 7 being used in all. A fine 124 run victory.
Friday 29th July
Lullington Park CC played host to Derbyshire U18 Girls final 40 over game against Nottinghamshire. The home side won the toss and put Nottinghamshire in to bat and this seemed a good decision when their innings closed on 156 for 6. Again the wickets were shared around the Derbyshire bowlers with all returning decent figures. A fine 40 from Priya Kondratiuk put Derbyshire in a strong position at 82 for 3 off 20 overs, but once again they failed to get over the line being all out for 138 and losing by 18 runs.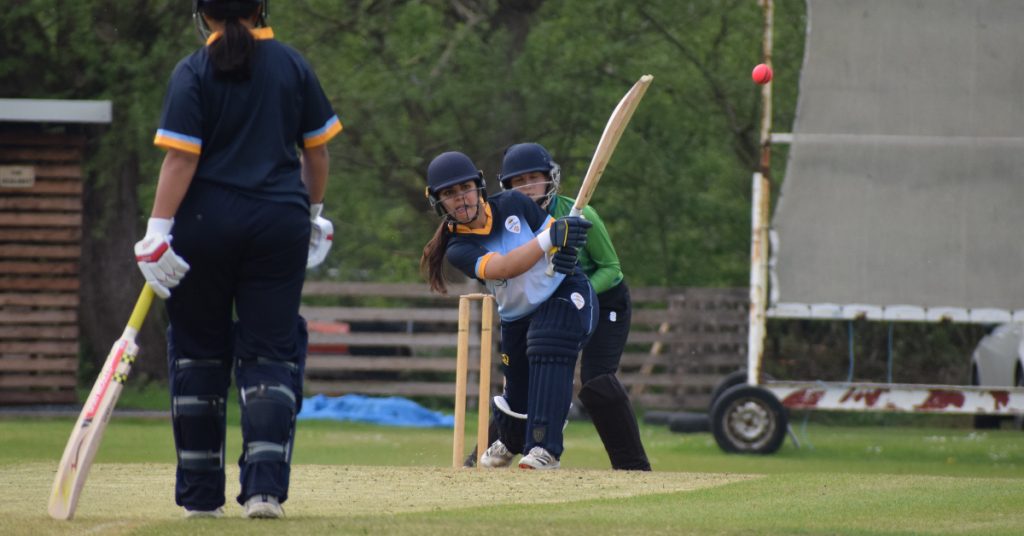 Share this post