Women's Softball Review 2022!

In 2022 Derbyshire Cricket Foundation ran 22 Women's Softball Festivals, a record amount which attracted a record number of Women and Girls into the game! For those that don't know, the below will tell you what our festivals are all about!
This year, all of our festivals were sponsored by  Chevin Homes. Their support this year has meant that we can provide more opportunities for women and girls across Derbyshire to get involved in cricket this summer!
To enter a festival, all you need to do is find seven other women, form a team and register!  It's that simple!  All abilities are welcome, and the equipment will be provided. Team registrations are completely free of charge.  These festivals are ideal for clubs who have new players who want to experience cricket in a fun, safe and social environment!
The game is played with a softer ball (hard foam centre), so it means no pads, helmets etc are required!  The rules are very simple and designed to get every team member involved!  In your team of eight, each pair bat for two overs (12 balls) and if you are given out, your team simply loses five runs, but remain in!  Ideally, each player in your team will bowl; overarm, or underarm!
Below is a summary of where all our festivals took place in 2022!
15th of May –  Belper Meadows CC
15th of May –  Aston Village CC
29th of May –  Matlock and Cromford CC
12th of June –  Ashbourne CC
12th of June –  Sandiacre CC
26th of June – Darley Dale CC
26th of June – Long Eaton CC
26th of June – Swanwick Hall CC
10th of July – Brailsford and Ednaston CC
10th of July – Alvaston and Boulton CC
10th of July – South Wingfield CC
24th of July – West Hallam CC
24th of July – Morton CC
7th of August –  Hilton CC
7th of August –  Denby CC
14th of August – Wirksworth and Middleton CC
14th of August – Coal Aston CC
4th of September – Riddings CC
4th of September – Swarkestone CC
12th of September  – Chesterfield CC
12th of September  – Dinting CC
12th of September – Derbyshire CCC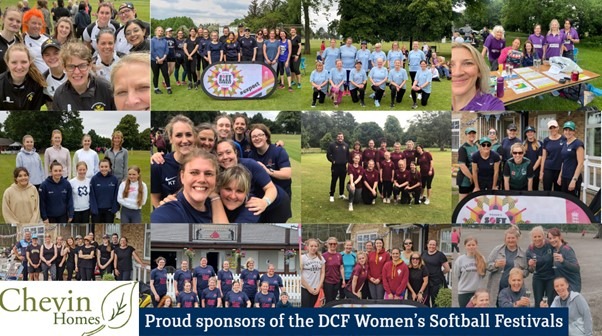 As you can see, a huge number of festivals! This led to an equally huge number of matches played, 278! A huge thank you to our host clubs, without you and all your hard work, we couldn't put on the festivals in such numbers! It is much appreciated.
The growth of Women's Softball Cricket year on year is proving to be fantastic for the game, more and more clubs are seeing huge benefits on and off the field. Many clubs are seeing Women's players encouraging more family engagement at the club, retention of Men's players as well as Women's players transitioning from playing to volunteering, coaching and even working on club exec committees. All of which is vitally important for the survival of clubs! The future is bright for the Women's game, and we believe those clubs who don't run Women's cricket in 2023 will be in the minority! Which is a huge contrast to where the game was 3 or 4 years ago!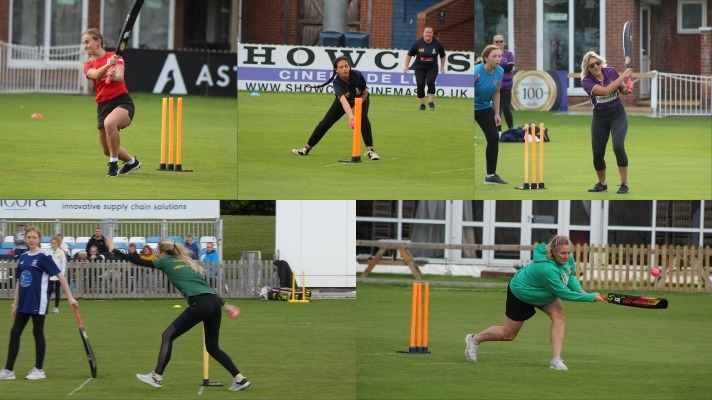 2022: A Summary
Women's Softball team participation up by 30% on 2021
508 players involved in festivals!
44 clubs in Derbyshire took part!
22 festivals!
13 different days of cricket!
Thanks to all those teams/ clubs and players involved in 2022! Well done for taking part and giving cricket a go! We can't wait to see you again in 2023!
If you and your club are keen to be involved in 2023, then please get in touch with Charlie via charlie.storr@dcfcricket.com or 07775001003

Share this post