Derbyshire Cricket Foundation are delighted to announce a new partnership with The Nuffield Health Fitness and Wellbeing Gym for 2023.
The partnership with the Derby branch of Nuffield Health, based within the grounds of Derbyshire County Cricket Club, will see Gym staff supporting the delivery of healthy eating and nutrition information as part of the Falcons Classroom Cricket programme, delivering warm-ups at the Chevin Homes sponsored Women's Softball Festivals and much more, while further supporting Derbyshire Cricket Foundation staff wellbeing with access to the excellent state of the art gym facilities.
The partnership will see the Nuffield Health staff feature at a number of Derbyshire Cricket Foundation's 2023 events, as well as providing opportunities for Nuffield Health members to benefit from exclusive event news and promotions.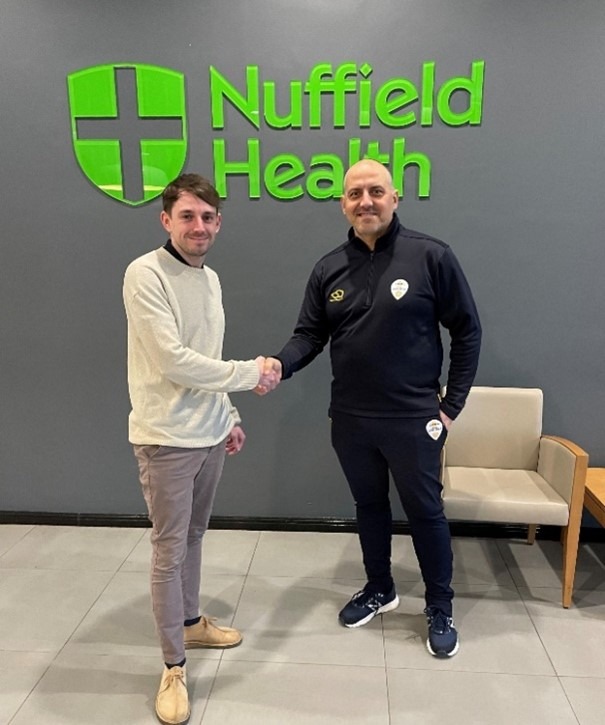 Mark Barber, Community and Partnerships Manager at Derbyshire Cricket Foundation, commented: "The Partnership with Nuffield Health offers a fantastic opportunity to support the community outreach work of the gym team as well as adding extraordinary value to some of our existing programmes. We're all looking forward to a sustained partnership. It was great to hear the Nuffield Health plans to have a greater impact on its local community and we are excited to be able to support this ambition."
Sam Warsop, Deputy General Manager at Nuffield Health – Derby, said: "We're always looking to support our local community and the Foundation gives us a great opportunity to do that, we're massively looking forward to working with Mark and the team and feel as though we have the resources and the team to help promote a healthy lifestyle through both cricket and the gym in and around Derby together with such a well-established organisation."
To find out more about the range of partnership opportunities available at Derbyshire Cricket Foundation, please email mark.barber@dcfcricket.com
To find out more about our women's softball sponsors Chevin Homes, check out their involvement with the DCF by clicking the logo below:

Share this post