Here at the Derbyshire Cricket Foundation, the projects, and programmes that we run are growing rapidly and we don't want you to miss out on any important information.
We have a BRAND-NEW newsletter that will be going out on a regular basis, to provide updates on everything recreational cricket in Derbyshire and keep you up to date with useful information throughout the year.
You can sign up to the newsletter here: http://eepurl.com/inRdW-/
Please select your preferences on what information to receive so we can tailor the information you receive from us so it all stays relevant.
If you have any questions, please contact your Club and Community Cricket Officer or newsletter@dcfcricket.com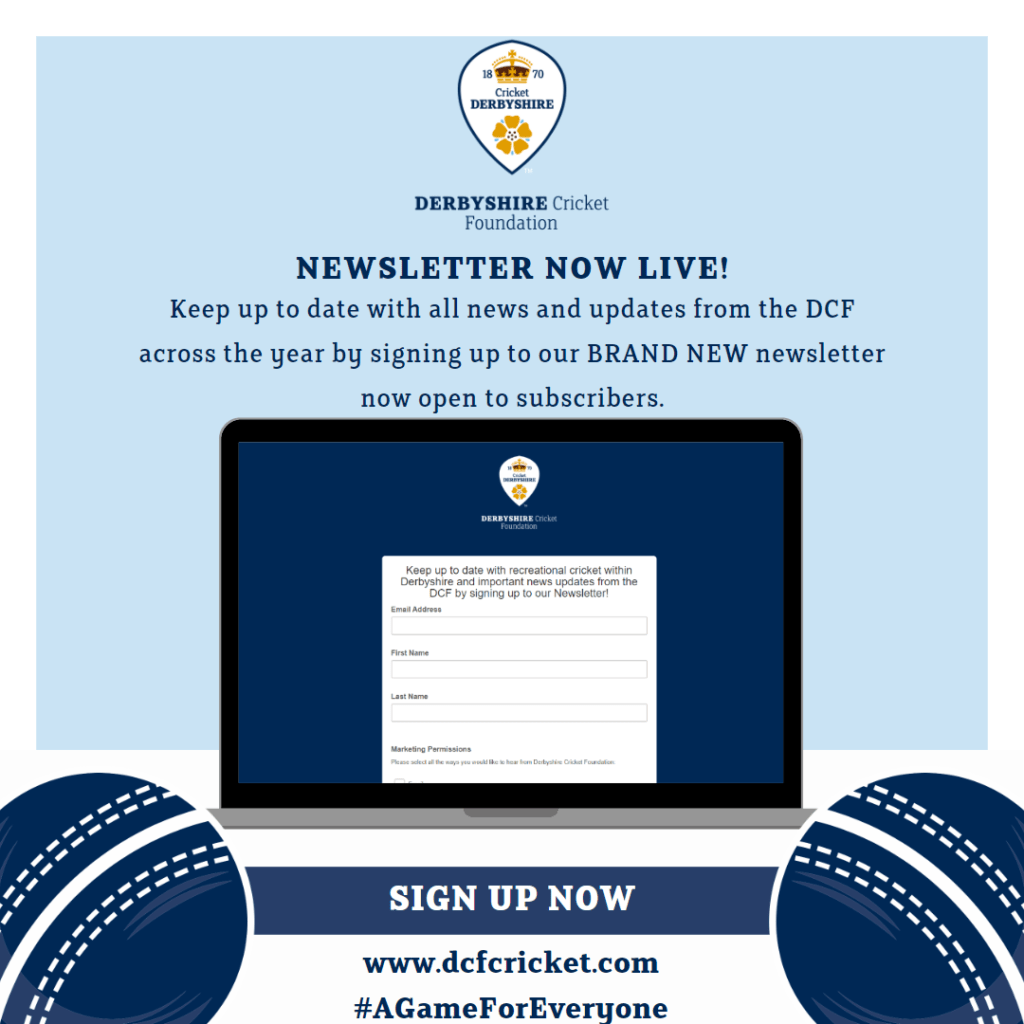 Share this post