After having their first game cancelled due to the poor weather our U18 Girls travelled to Cuckney Cricket Club on 2nd May to take on local rivals Nottinghamshire in the ECB U18 40 Over League.
On a cloudy overcast morning Derbyshire Captain Lara Shaw won the toss and asked Nottinghamshire to bat first. Team news for the day is below: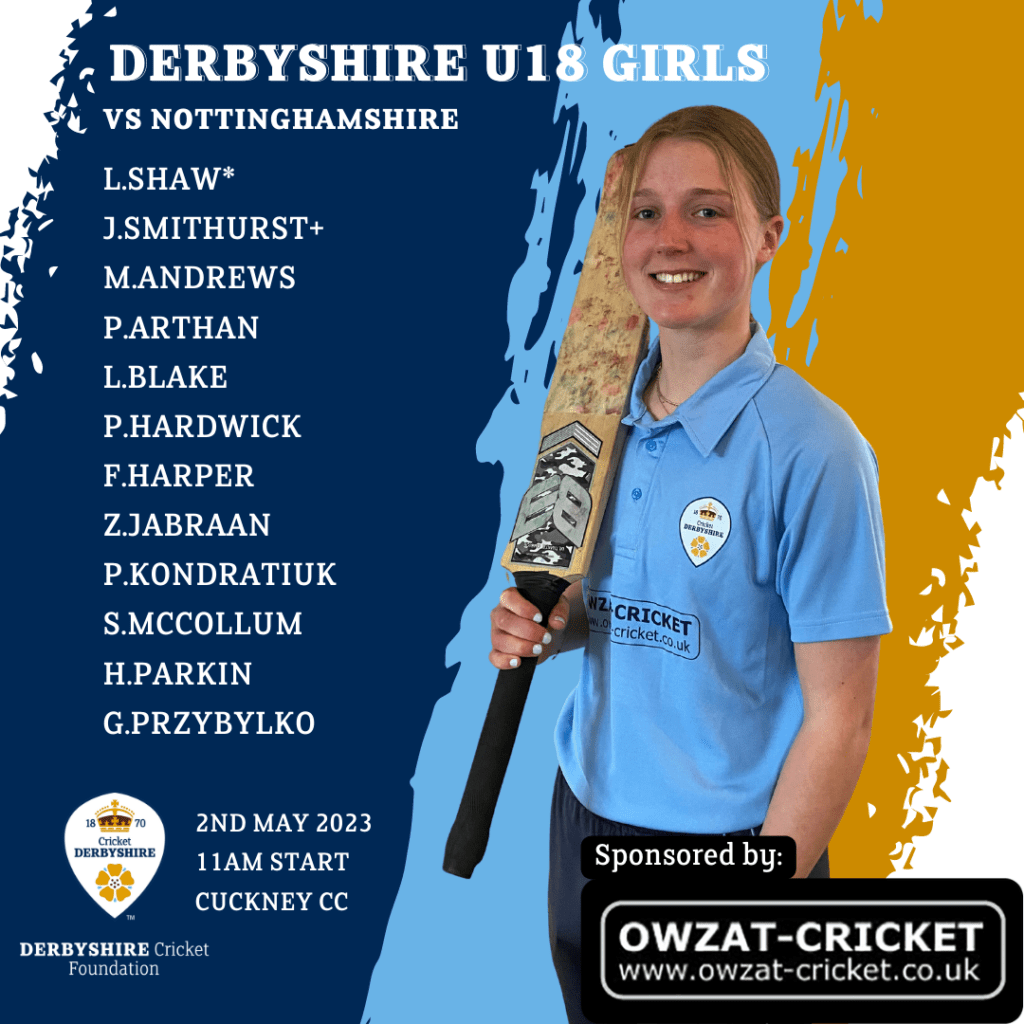 The Nottinghamshire openers, Maddie Ward, and Diya Badge made slow progress on a difficult track but in all fairness, the Derbyshire bowlers had kept things tight. The first wicket fell when Maddie Ward was dismissed with an excellent catch by Lara Shaw off the bowling of Pagan Hardwick for 18 with the score on 24. The second wicket fell on 39 when Phoebe Arthan clean-bowled Eleanor Owen for 6. Diya Badge was the next to go being run out for 24 with the score on 60. Maria Andrews capped an excellent spell of bowling when she caught and bowled Olivia Macey for 14. Nottinghamshire didn't lose any more wickets, but Derbyshire had bowled well throughout in restricting them to 129 off their 40 overs.
Derbyshire openers Lara Shaw and Jess Smithurst set about their innings in a positive manner putting on 56 before Lara was bowled by Sadie Hodgson for 25. Derbyshire then lost wickets at regular intervals before a 5th wicket stand of 47 between Jess and Harriett Parkin took them close to the finish line before Harriett fell for 16. Jess Smithurst saw Derbyshire home with a fine innings of 56 not out from their final total of 132, Derbyshire winning by 5 wickets with 29 balls to spare.
Due to exams the girls now have a seven-week break before their next game against Staffordshire on 22nd June.
Share this post