A beautiful day saw the U11s travel up to Bradford Park Avenue CC in Bradford to take on Yorkshire U11s in a couple of T20 fixtures.
Once we'd survived the M62 car park experience and got everyone to the ground safely, today's first game captain, Hannah Reast and vice-captain Abbie Williams, won the toss and chose to bat.
Hannah and Kyrie-Anna Shelton opened the batting and showed they'd been listening during our training sessions since the last game by running between the wickets exceptionally well, putting the Yorkshire fielders under huge pressure. Together they put on a very good opening partnership of 78 runs in 10 overs before Hannah was out LBW for 18. Abbie Williams and Charlie Jones joined Kyrie-Anna keeping the scoring rate going at around 7 an over for the rest of the innings giving us the fantastic score of 144/2 off our 20 overs. Kyrie-Anna scored her first 50 for Derbyshire and carried her bat through the innings finishing on 73 not out, hitting 9 fours – a truly impressive innings.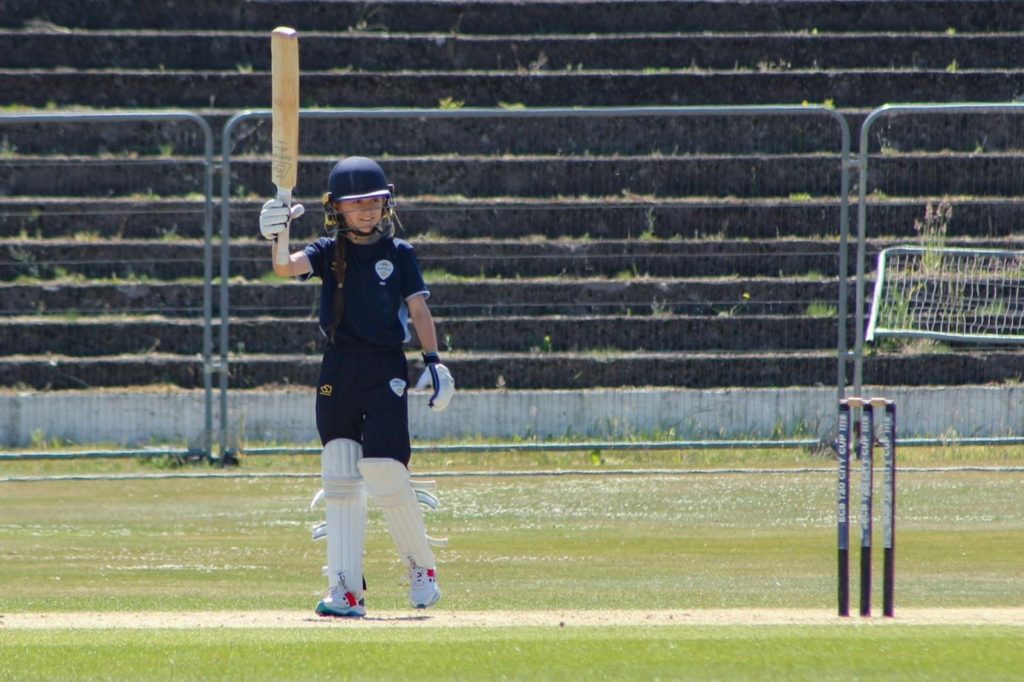 We got off to a great start with the ball, with wickets for both opening bowlers, Daisy Flindall and Anna Capel in their first overs. The Yorkshire girls came back and started scoring reasonably quickly but lost wickets to some straight bowling from Eva Ryder, Autumn Beavan, Hannah Reast and Abbie Williams. Economical bowling from Bea Swan in her first game for Derbyshire, as well as Charlie Jones, Elsa Maronge and Edith Hutchison kept the Yorkshire girls below the required rate, finishing on 116/6. A fine first win completed for the U11s, by 28 runs. Both teams conceded around 35 extras although we conceded many less byes but more no-balls, so well done to our wicket keepers, Kyrie-Anna Shelton, Izzy Naylor and Sophie Ingram.
After a late lunch we played again, this time with Yorkshire batting first and a new captain/vice-captain combo of Elsa Maronge and Eva Ryder. To save time we bowled 10 overs from one end and then 10 overs from the other and awarded 2 runs for wides and no-balls rather than re-bowling. With a largely different set of batters, Yorkshire made 90/4 off their 20 overs. Highlights of the bowling performance this time came from two of our wicket keepers, Kyrie and Izzy who both bowled very economically for their two overs each conceding just 5 runs from their 4 overs, Abbie Williams, who opened the bowling and conceded just 4 runs in her two overs, and Eva Ryder with 2 wickets for 15 runs in her 3 overs. Charlie Jones completed a smart piece of fielding off her own bowling to run out the non-striker, who obviously hadn't expected her to stop the ball. Sophie Ingram kept wicket for much of the innings again conceding very few byes.
A different batting line up for us too, set about chasing down the total. We lost our first two wickets cheaply, Daisy to the only catch of the day, and Anna undone by a straight one that didn't bounce much. After that though, with the prospect of a long drive home, Sophie Ingram (24) and Izzy Naylor (32*) let loose, again running well between the wickets and scoring at a good rate. After Sophie was run out, Edith Hutchison (9*) finished the match in 15.4 overs with a pull shot over the square leg boundary.  Another fine win, this time by 7 wickets.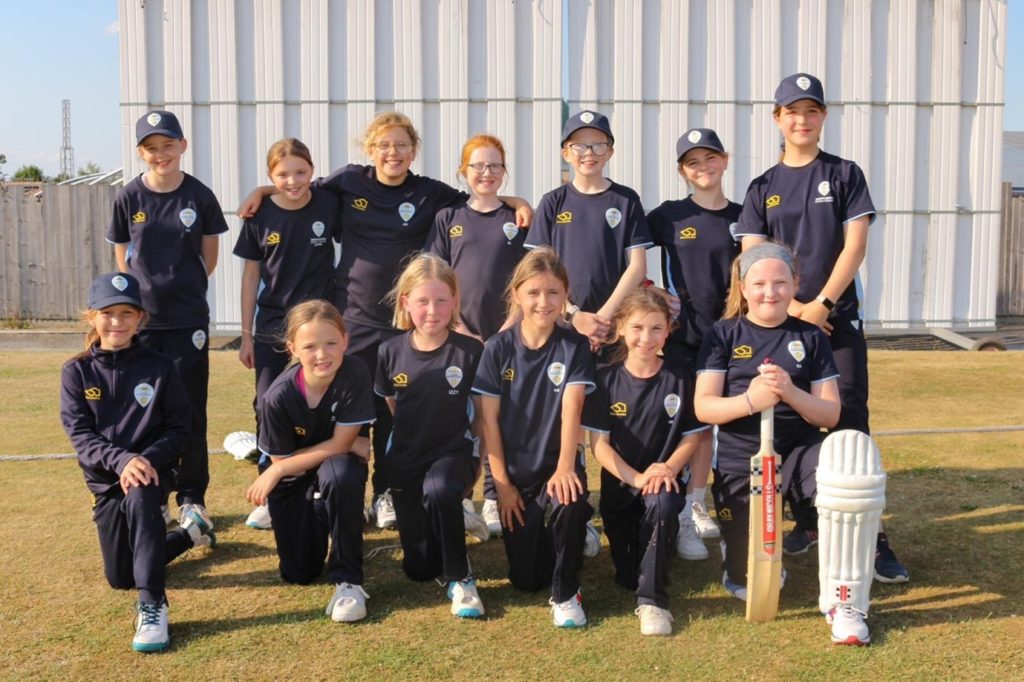 Looking forward to our next game day which is the return fixture against Notts and hoping we can carry forward the momentum from these games!
Share this post