The first outing of the season for the U13 Girls was a trip away to Retford CC to play Nottinghamshire.
After the downpours of the previous few days and a threatening forecast we were surprised and pleased that the game wasn't called off before we travelled. Once there, we found a dry wicket and outfield but a sodden square where the covers had leaked. Most teams wouldn't have played, but with some "get the game on" style imagination and cooperation between us, Notts and the umpires we created a crescent shaped boundary which cut out most of the square on one side of the wicket. Any boundaries scored on that side went down as dot balls. Number of fielders was reduced to 10, with only 3 allowed on the short side. Players had to adapt their game to basically play off-side or leg-side depending on which end they were batting.  All this resulted in a low scoring, but "high thinking" T20!
Derbyshire won the toss and chose to field. Notts scored 55/5 in their 20 overs featuring accomplished batting from their no.2, Sharini Sabarinathan who was eventually run out by Poppy Ward for 18.  Derbyshire scored the required runs for the loss of 5 wickets with 3 overs to spare, the majority of the runs being scored by Poppy Ward who was herself runout for 22, and Teagan Gill who finished not out on 16.
The second game was reduced to 16 overs a side due to the time already lost and unfortunately had to be abandoned when the forecast thunderstorm arrived. Derbyshire had completed their innings scoring 53/4 with Ruby Swan finishing on 16 not out.
All in all it was a much better day's cricket than the forecast had suggested and gave us our first win of the season whilst providing some unusual opportunities for the batters and bowlers to think carefully about where to pitch the ball and where to hit the ball. Thanks go to the umpires and the Notts coaching staff for working with us to find a way to play on a waterlogged ground!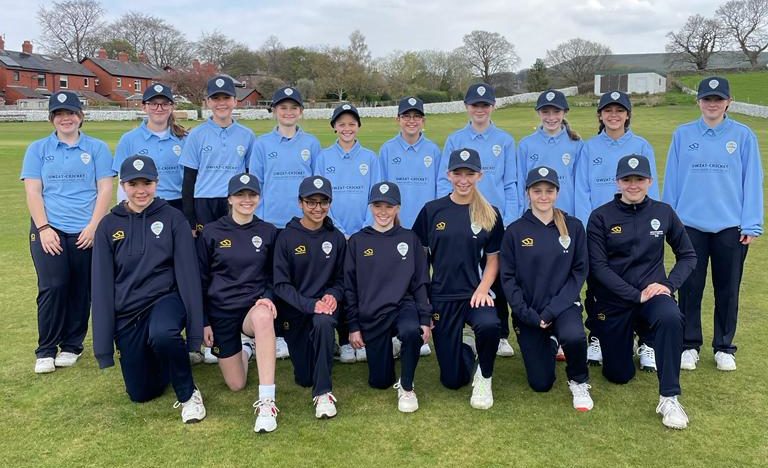 Share this post