Mini and Junior Falcons Courses!
Back by popular demand, our mini and junior falcons coaching courses are back for this May half term at Denby CC! There are opportunities for players aged 5-9 as well as 10-13 to receive high-quality support from coaches across the week.
Due to the Covid-19 pandemic, we have put in place extra precautions and measures to ensure we provide a safe and secure environment in line with Government and ECB guidelines. All participants will receive our full guidance and protocols in advance of attending our specialist clinics. This has also meant that numbers are restricted to meet Government and ECB guidelines.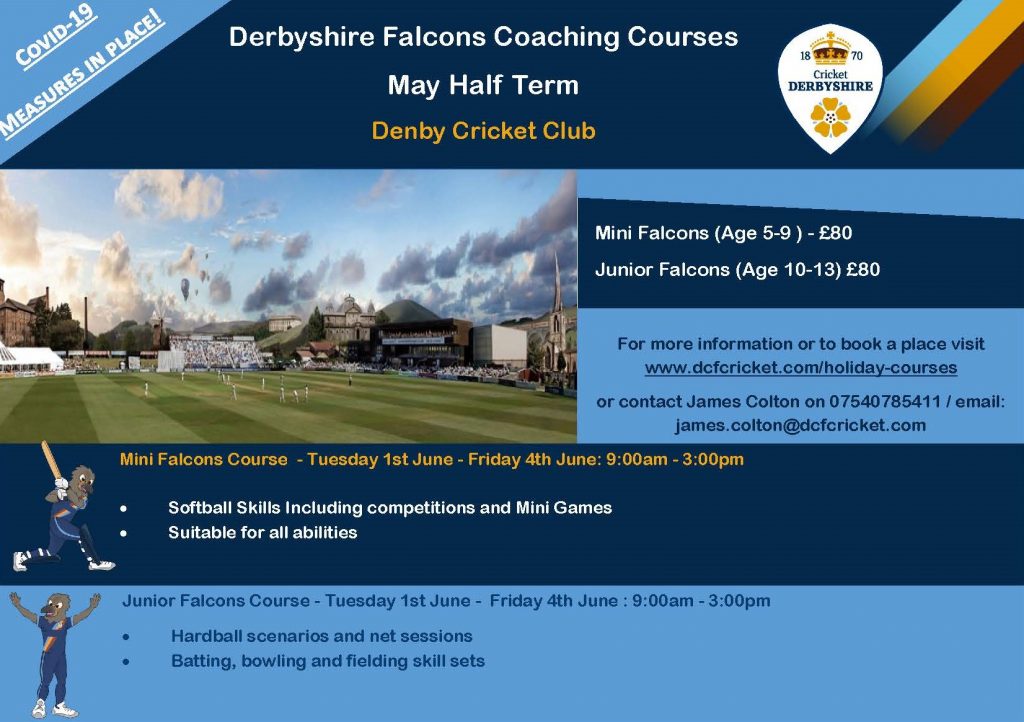 If you have any questions relating to our clinics or courses please get in contact with James Colton on 07540785411 or email james.colton@dcfcricket.com