February Half Term Junior Falcons Courses!
This February half term, we are running our popular Junior Falcons Courses again at Tibshelf School for hardball cricketers aged 10-13.
Our 4 days (Tuesday to Friday) will test hardball skills using drills the Derbyshire first team use. There will be game-based scenarios and net sessions for the players to get stuck into!
All of the information on how to book can be found via the booking link: https://cvent.me/G03g37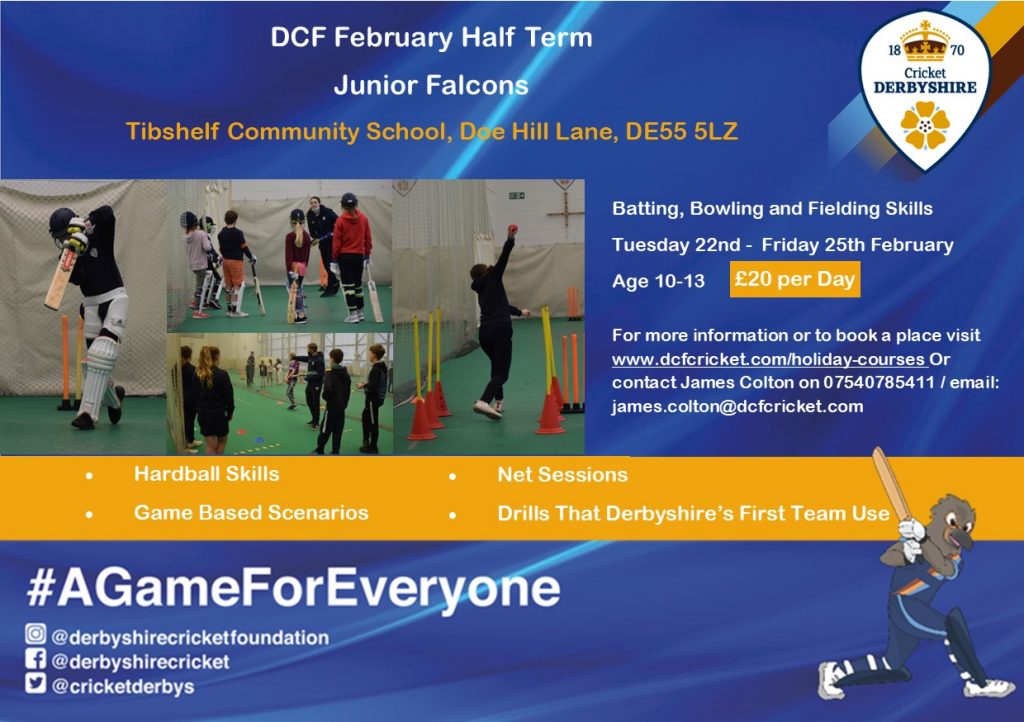 Due to the Covid-19 pandemic, we have put in place extra precautions and measures to ensure we provide a safe and secure environment in line with Government and ECB guidelines. All participants will receive our full guidance and protocols in advance of attending our camps. This has also meant that numbers are restricted to meet Government and ECB guidelines.
If you have any questions relating to our camps or courses please get in contact with info@dcfcricket.com