Winter Falcons Courses!
This winter, we are running our popular Falcons Courses again at the Incora County Ground for softball and hardball cricketers.
Our two Junior Falcons Hardball Courses will test skills using drills and specialist equipment the Derbyshire first team use.
Friday Night's Mini Falcons Course has been designed for softball player suitable for all abilities. You will take part in skills challenges as well as playing lots of games
All of the information on how to book can be found via the booking link: https://cvent.me/M8qxDX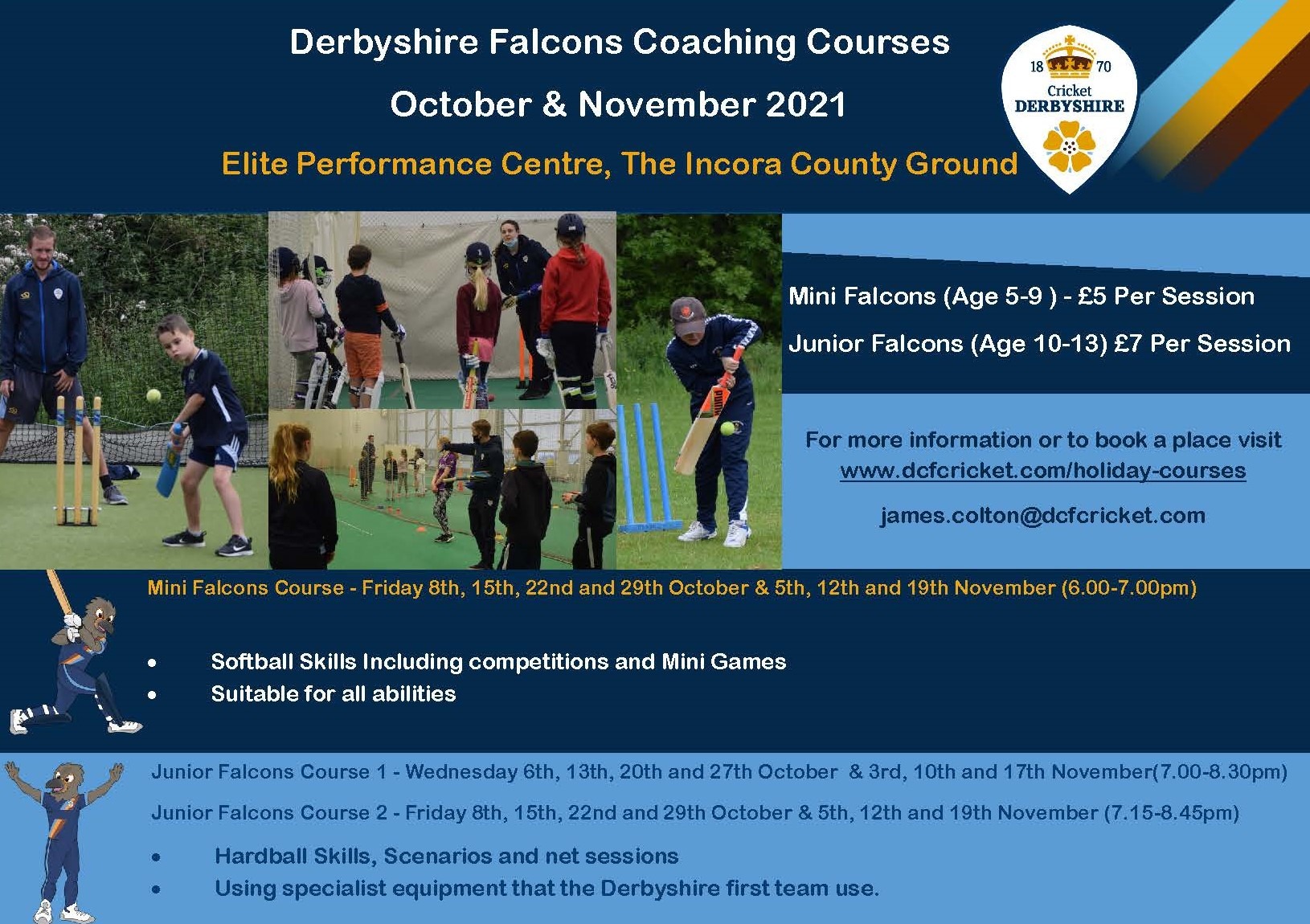 Due to the Covid-19 pandemic, we have put in place extra precautions and measures to ensure we provide a safe and secure environment in line with Government and ECB guidelines. All participants will receive our full guidance and protocols in advance of attending our camps. This has also meant that numbers are restricted to meet Government and ECB guidelines.
If you have any questions relating to our camps or courses please get in contact with info@dcfcricket.com