February Half-Term Falcons Courses!
This February half-term, we are running 2 days of fun games and skill-based practice for softball cricketers.
Monday 20th and Tuesday 21st February see us at Derby Arena for children in years 1 – 7 at school.
All of the information on how to book can be found via the booking link: https://booking.ecb.co.uk/d/jlqsz3/
Use code 'EarlyBird' to get £5 off if you book before 31st January!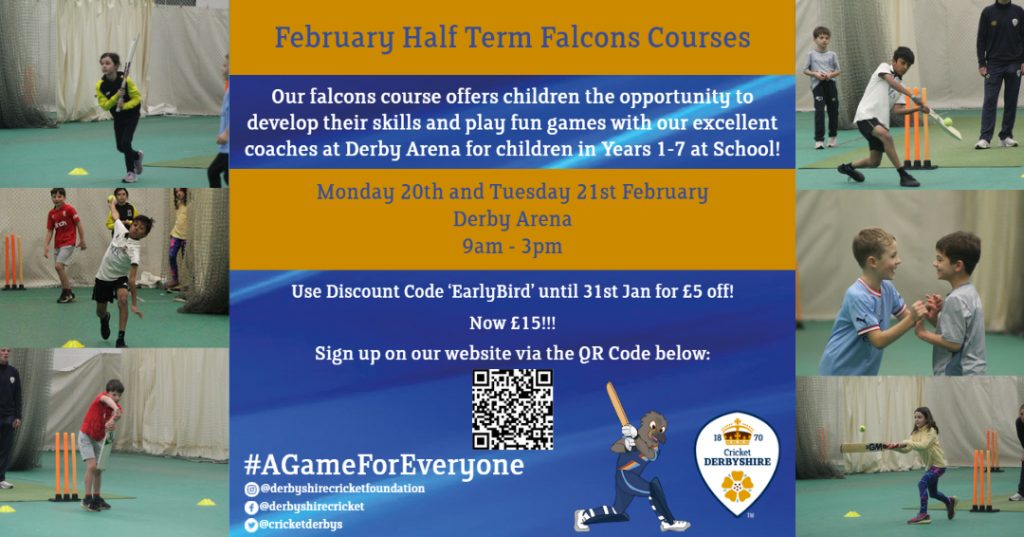 Thursday 23rd February sees our All Stars and Dynamos Cricket Festivals! A great opportunity for children in school years 1-3 (All Stars) and years 4-6 (Dynamos).
All of the information on how to book can be found via the links below:
All Stars: https://booking.ecb.co.uk/d/9lqxfq/
Dynamos: https://booking.ecb.co.uk/d/jlqxf3/

If you have any questions relating to our courses please get in contact with jack.richardson@dcfcricket.com or 01332 386604