Winter Falcons Courses are Back!
This winter we are running our popular Falcons Courses again at the Incora County Ground for Softball and Hardball cricketers.
Our Mini Falcons courses are designed for softball players in years 1 – 4 at school, suitable for all abilities. You will take part in skills challenges as well as playing lots of games!
Our Junior Falcons courses will test skills using drills and specialist equipment the Derbyshire first team use. These are open to children in school years 5 – 8 wanting to practice their hardball skills.
All information can be found on the poster below, and you can book your place now via this booking link: https://booking.ecb.co.uk/d/ypq7z5/
If you have any questions relating to our courses please get in contact with holidayprogramme@dcfcricket.com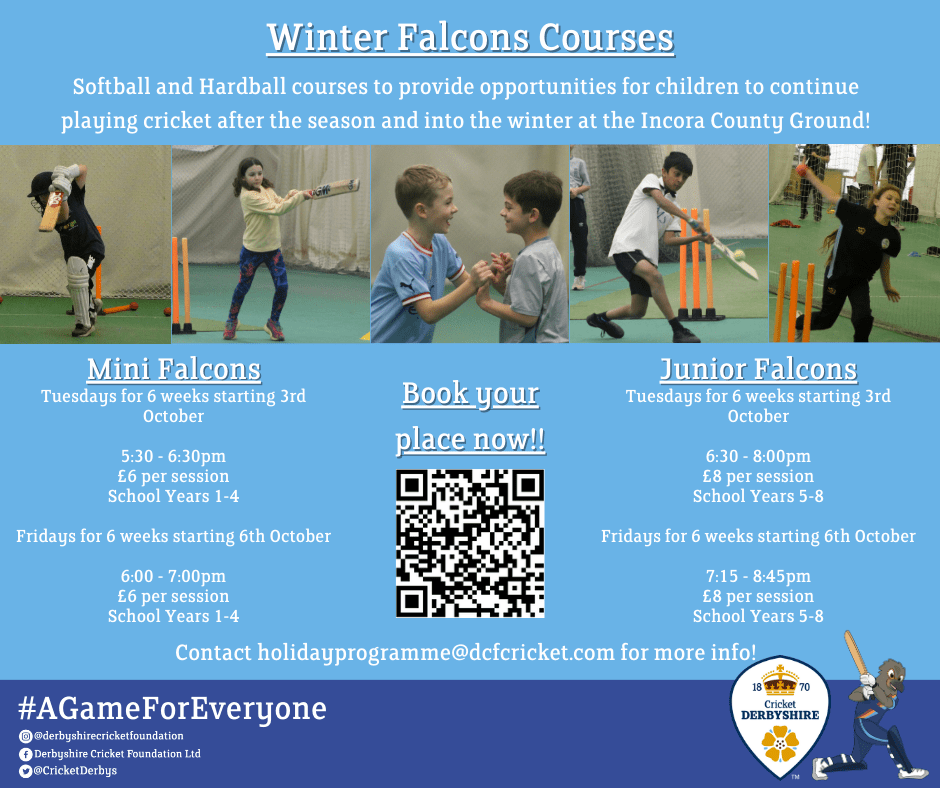 If you have any questions relating to our courses please get in contact with holidayprogramme@dcfcricket.com