The DCF is establishing a new Anti-Discrimination Support Panel to assist clubs and leagues across Derbyshire in the event they need to investigate alleged breaches of the ECB Anti-Discrimination Code. The Panel members will provide guidance and support to clubs and leagues, where needed, and will also provide access to a pool of independent investigators if this assistance is required.  The DCF has made its first appointment to the Panel, and is now seeking to recruit volunteers with appropriate skills and experience as Panel members.
Richard Wood, DCF Managing Director, explained: "Cricket is a game for everyone, and we obviously hope that cricket in Derbyshire is free of any form of discrimination or unwelcoming behaviour. However, unfortunately we recognise that sometimes issues do occur, and following the game-wide introduction of the Anti-Discrimination Code we want to support clubs and leagues to make sure any issues are effectively managed for all parties involved. We don't want to interfere in local procedures or decision-making, but we recognise that many clubs and some leagues won't have access to volunteers with the skills and experience to manage these issues, or always be able to investigate them in a fully independent way."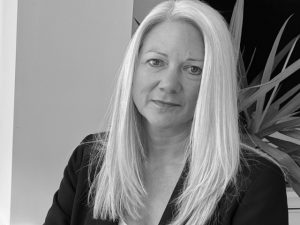 Emma Hogan has been appointed to lead the panel. Emma has extensive experience of managing complex investigations, including previously having lead responsibility for case management activities at Rolls-Royce Plc and the Royal Mail. She is also involved in her local cricket club, and has a good appreciation of recreational cricket.
Richard said, "I'm delighted we'll be able to draw on Emma's vast experience to help ensure clubs are well supported and any issues are managed appropriately. We obviously hope that we have very little need for this Panel, but we would like to recruit a small group of volunteers in case we do need to support clubs with any independent investigations. There may be people out there with experience of managing investigations or grievances at work or experience of managing disciplinary matters within cricket, who could help us.  Any volunteers would be provided with support from Emma and appropriate training, and we would hope to limit their time commitment to a maximum of 1 case per year."
More information on the Anti-Discrimination Support Panel can be found here
Anybody interested in having an exploratory discussion about volunteering as a Panel member should contact Richard Wood in the first instance at: richard.wood@dcfcricket.com
Share this post