The ECB has launched its annual season preparation weekend with the 1st/2nd April chosen as the official dates.
This weekend is a great opportunity to bring volunteers together and get the club ready for the new season.
We know that lots of clubs choose different dates that fit in with their calendars and there is no pressure to do the event on this specific weekend.
If you are planning on running a #GetSetWeekend before the season then please- REGISTER HERE
20 clubs in Derbyshire who sign up will each receive 4 tickets to a T20 game!  This draw will take place on Friday 10th March.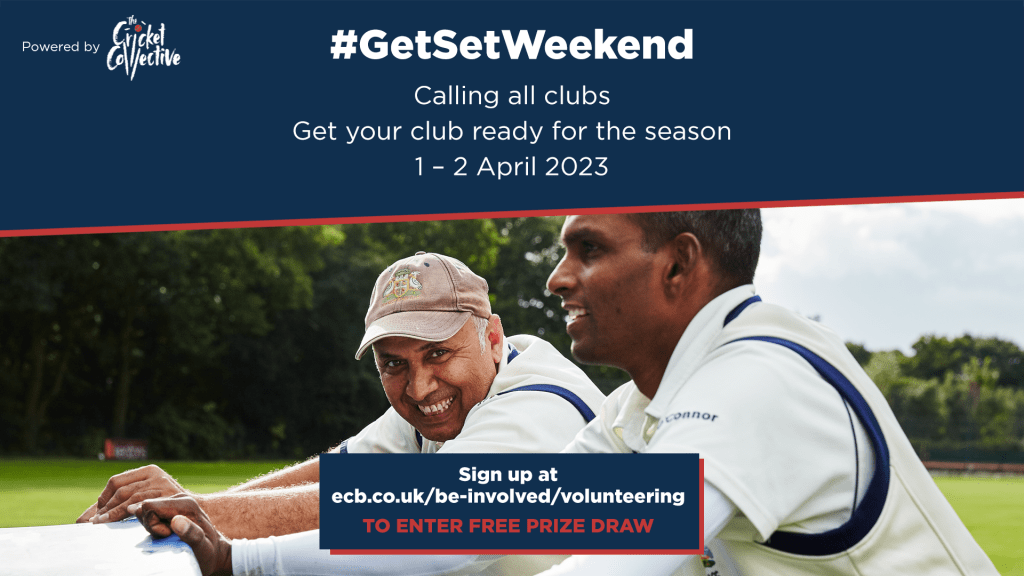 By registering for #GetSetWeekend clubs will also be entered into an ECB prize draw to win one of the following exciting prizes:
Prize 1: four (4) tickets to an International Game;
Prize 2: four (4) tickets to an International Game;
Prize 3: four (4) tickets to Final of the Hundred;
Prize 4-19: two (2) tickets to a Hundred Game;
NB. The Competition will be open for entry until 5:00pm on on 2nd April 2023
Terms and Conditions of the ECB prize draw can be found HERE
Marketing resources for the event, can be found HERE
Share this post