The DCF are offering 1 to 1 coaching this summer holidays for all ages and abilities at clubs across the County.
1 to 1 coaching allows you to have 100% attention from our experienced coaches. They will concentrate on the specific aspects of your game including batting, spin and pace bowling, and wicket keeping.
All our 1-1 sessions are 40 minutes in duration at a cost of £30 per slot and take place at various venues around the county. A list of venues can be found below: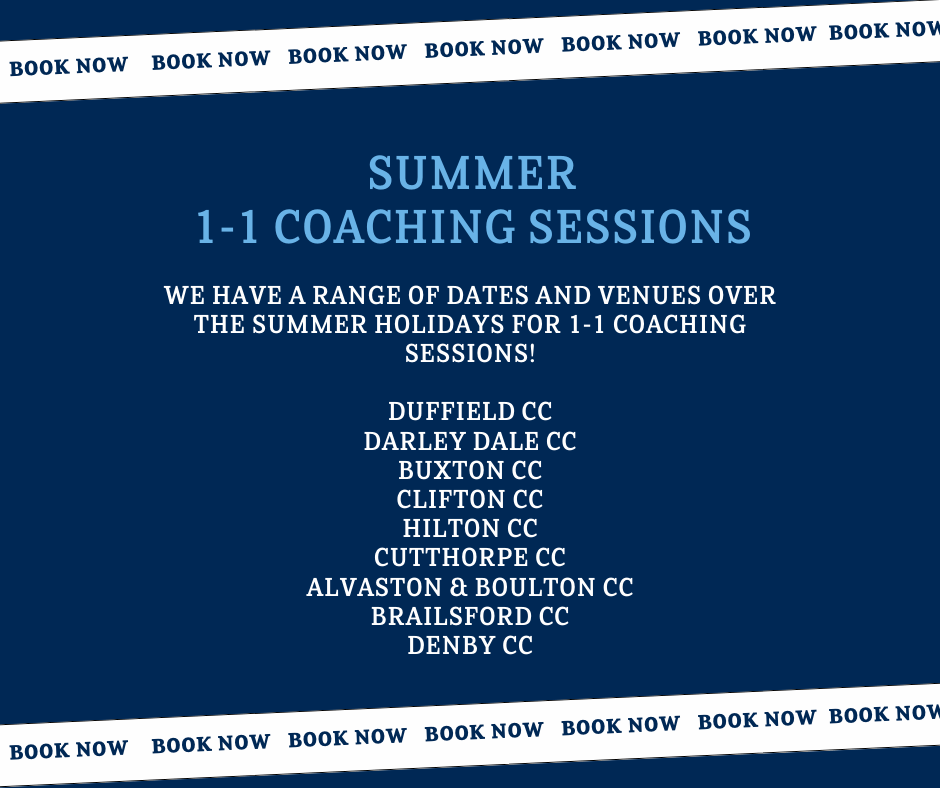 You can book your session by following the link below:
https://booking.ecb.co.uk/d/bpq7v0/
Please note we operate a policy of the 1-1 session will not be refunded if less than 48 hours notice is given to cancel.
To cancel a session please email jack.richardson@dcfcricket.com
Share this post